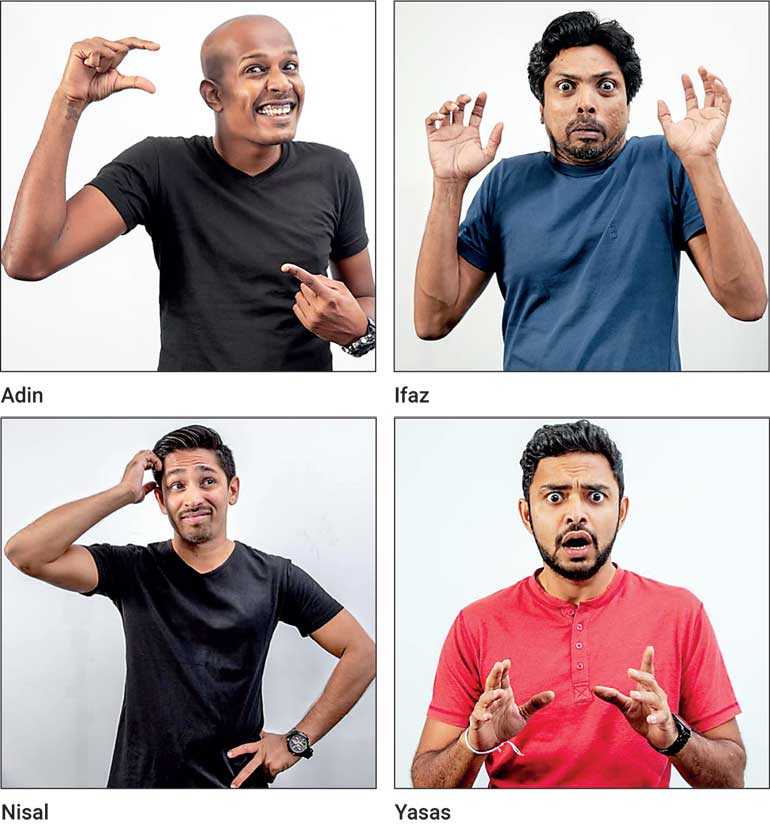 ---
Freddy is back at the Lionel Wendt with an all-new stand-up comedy show. This is the fourth edition of the show. Written and directed by Feroze Kamardeen, this edition of Freddy sees Ifaz Bin Jameel, Adin Mathitharan, Nisal Katipearachchi and Yasas Ratanayake return to the Freddy stage. Also joining the line-up are Dilini Perera, Ransley Burrows and Feroze Ahamed.

Covering a wide range of topics from Facebook friends to keyboard warriors, from the world's oldest profession to politics, from presidents to prophets, from people dropping names to politicians dropping the ball and from big words to bad ideas, Freddy looks back on the last few months and looks forward to the next few days!

This instalment of Freddy also sees the introduction of 'The Freddles!' Freddy's Backing Choir who will add an extra note or two to the performance!

'Freddy – Get Rich Quick!' is on the boards of the Lionel Wendt from Wednesday 13 November to Friday 15 November. Balcony tickets are available at the theatre and online at www.lionelwendt.org.

The show is presented by StageLight&Magic Inc. Producer is Ashan Munasinghe and the Executive Producer is Sirraj Abdul Hameed.

The Sunday Times, Daily Mirror and Daily FT are the official media partners for Freddy.