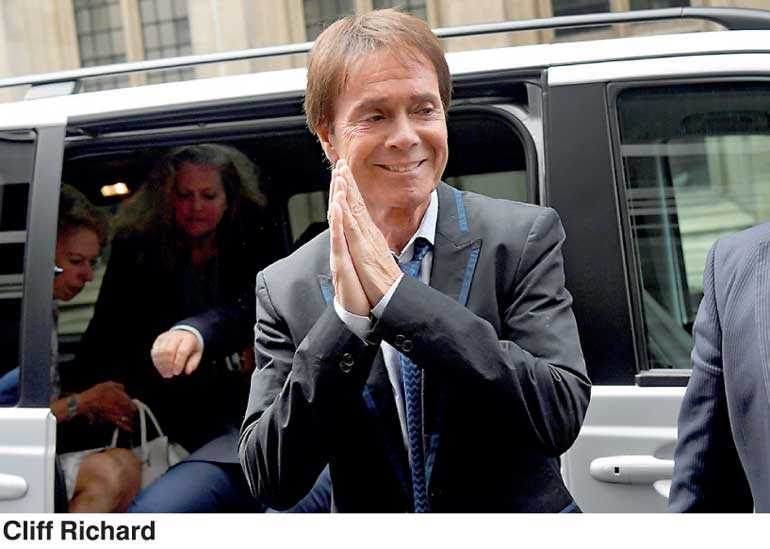 LONDON (Reuters) - Veteran British singer Cliff Richard, who won substantial damages in a privacy case ruling against the BBC last month, said on Wednesday he would release his first album of new material in 14 years, called "Rise Up".

Making the announcement on the 60th anniversary of when he released his debut single "Move It", the 77-year-old said the record would come out in November and the title referenced "the bad period" he had recently endured.

Last month, London's High Court ruled the BBC had breached his privacy by televising a police raid on his house in August 2014 which the singer said had left him feeling violated. A judged awarded Richard 210,000 pounds ($272,475) in damages.

The search was part of an investigation into allegations of historical child sex offences but prosecutors later said the singer, who maintained his innocence throughout, would face no charges due to lack of evidence.

"I chose 'Rise Up' as the title track because after the bad period I went through in my life, I've managed to 'Rise Up' out of what seemed like a quagmire," Richard said in a statement.

"I love the lyric 'They're never gonna break me down, they're never gonna take me down, they know I'm gonna rise up feeling stronger'. It is always great to sing lyrics you can 'feel' and I really felt those words."

Richard, known for songs such as "Summer Holiday", "Living Doll" and "Devil Woman", has also recorded a duet with Olivia Newton-John for the album.