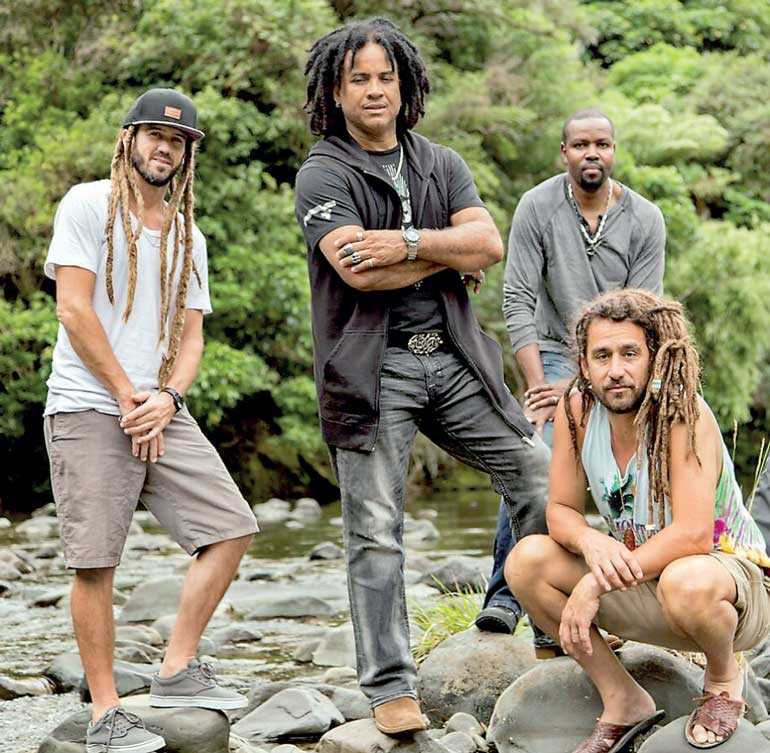 Cinnamon Life unveils the Colombo Music Festival 2018, to bring to life the biggest music festival ever to hit the island. Be sure to be present at the Havelock Sports Club Grounds on 18 August to witness the most spectacular night of entertainment Sri Lanka has ever seen.

With its Caribbean Night theme, featuring the legends of reggae-fusion and dancehall with Diana King, Shaggy, Maxi Priest and Big Mountain, this is will be a festival you wouldn't want to miss!

The four world famous stars headlining at the festival, are undoubtedly some of the best and most respected musicians in this genre. From their chart-topping successes, the mega hits on the billboards, to careers that have evolved and given back to fans over decades, the line-up of international acts will deliver an eclectic array of performances featuring the perfect blend of classic favourites and fresh new sounds. Renowned dancers, choreographers, local musicians, an array of pop-up events and unique experiences are offered to add vibrancy and for the audiences to experience another dimension to this one-of-a-kind festival.

The event will be a thrilling and action-packed evening with an international ambiance and feel. Ample food stations will ensure that all festival-goers will have access to food, snacks and drinks throughout the night. A Detox Lounge will also be set up with relaxing entertainment throughout the night, so festival-goers can unwind after the show.

This one-day festival, novel to Sri Lanka, will be the first of its kind. The mega annual event, with its state-of-the-art set up, unforgettable line-up and innovative engagements, will give a contemporary festival experience with a truly global feel. Not only will the festival redefine the city's concept of entertainment, it will also give a taste of what is to expect in the years to come.

It is a glimpse of what Cinnamon Life represents best – the very epitome of vibrancy, exclusivity and inspired living in modern South Asia. Join us at Cinnamon Colombo Music Festival 2018 for this epic night of nonstop dancehall and reggae entertainment!

Cinnamon Life presents Colombo Music Festival 2018 – powered by YES101 and Legends 96.6 with Nations Trust Bank – Inner Circle as Banking Partner, Conceptualised by Cinnamon Hotels & Resorts. Food & Beverage partner – Elephant House Beverages, Indulgence partner – Imorich, Nations Trust Bank – American Express as Card partner. Liaison partner – Next Level Agency, Print Media and Web partners Sunday Times, Daily Mirror, Daily FT, Life online, Daily Mirror.lk, Hi Magazine and HI TV, Cinema Partner Scope Cinema and Outdoor media partner Emerging Media.

For more details of this event and other exciting ventures from Cinnamon Life, please visit www.cinnamonboxoffice.com.