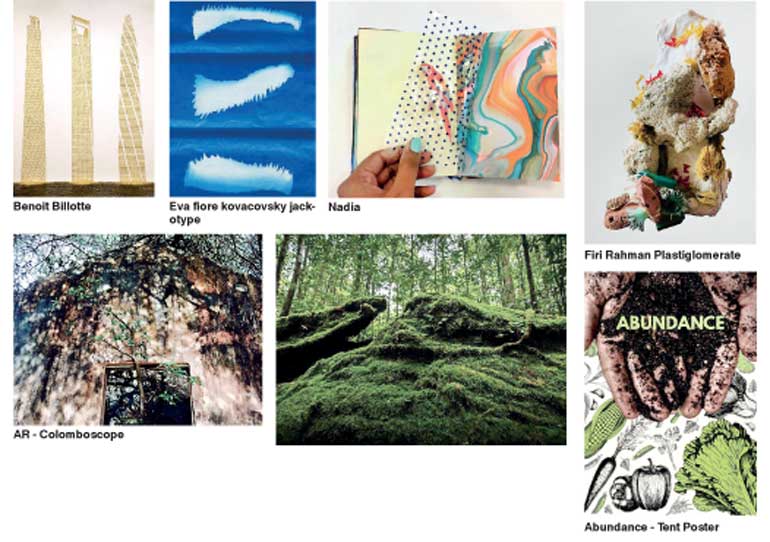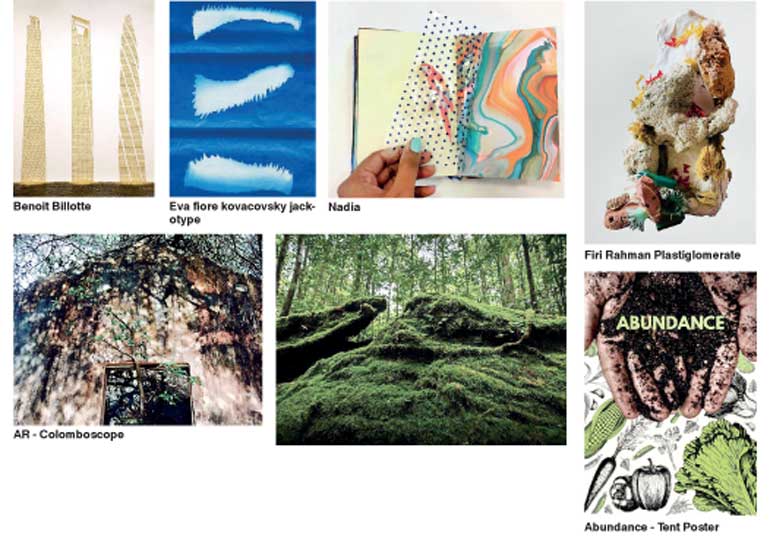 Festival program (2-7 Sept.) freely open to the public with a rich mix of new perspectives, thought-provoking art and performances at Old Maradana Railway Terminus
The city's most anticipated multidisciplinary contemporary arts festival, Cinnamon Colomboscope, launched its 2017 edition with a powerful message and an impressive mix of works from local and international artists.

Hosted by Cinnamon Hotels & Resorts with the John Keells Foundation and conceptualised by the EUNIC cluster of Sri Lanka (Goethe-Institut, British Council and Alliance Française de Kotte), the festival, is currently being held at the former Colombo Terminus Railway Station freely open to the public.

Cinnamon Colomboscope is unfolding over six days of curated visual and performing arts (2-7 September) that highlight the importance of environmental sustainability triggering progressive conversations on the topic among the public.

The festival theme, titled Re/Evolution​, centres the 2017 edition of the event in advocating environmental consciousness. Re/evolution signifies the need of the moment to relook at our ways and evolve against the harm that our systems and ourselves are causing on the planet. By highlighting the key environmental issues of our age through the arts, Cinnamon Colomboscope aims to trigger a progressive public discussion on the topic.

Since its inception, Cinnamon Colomboscope has consistently promoted and built a platform for the contemporary arts in Sri Lanka. With international artists from UK, Germany, France, Netherlands, Italy, India, Pakistan, Poland and Turkey, and a strong local representation of local artists taking part, Cinnamon Colomboscope 2017 program is a rich mix of new perspectives, thought-provoking art and compelling performances. It combines art with technology and new media through the works of over fifty artists.

With some respected names in the local arts community such as Anomaa Rajakaruna and Kesara Ratnavibhushana, as well as promising fresh talent like Lekha Edirisinghe, the festival this year presents an all-encompassing cross section of local talent.

Acclaimed filmmaker Anomaa Rajakaruna shares her haunting captures of the abandoned buildings that remain behind war-torn areas in northern Lanka, punctuated by aerial bombing, firing and other military operations, and how little by little, Mother Nature is reclaiming them bringing in a humbling new perspective for the idea of who truly owns land.

Kesara Ratnavibhushana's 'Healing State' aims to highlight the fact that, in Sri Lanka, we are blessed to have an array of plantlife that have been used for centuries to heal the body and the mind, which he feels this is hugely relevant in a world where we lack a holistic approach to healing. The images, in tones of sepia, seek to play on nostalgia as a metaphor for loss of such plantlife.

Meanwhile, Lekha Edirisinghe's piece 'Inside a bottle' captures the issues created by the bottled water industry and how it replaced beautiful Sri Lankan ideologies such as that of 'Pinthaliya'.

The exciting mix of international names such as Ackroyd and Harvey from the UK, Eva-Fiore Kovacovsky from Germany and Karine Bonnewal from France are also presenting compelling works in Colombo. One outstanding piece is the award-winning art work 'Chlorophyll apparition' by Ackroyd & Harvey which creates spectral images formed by a concentration of chlorophyll that directly corresponds to the quantity of light available to it.

For Cinnamon Colomboscope, the artist duo have adapted their process to work with rice seed, the most widely consumed cereal grain in the country. This is the first time they have used 'paddy' and the artists regard the experimental nature of this work as intrinsic to their approach with working with living plant material.

Overall, their approach to this is shaped by their long-term concern with environmental degradation and socially engaged artistic practice. This will shape their ideas in response to observations and interactions made during their time spent in Sri Lanka. All these incredible works are part of the Re/Evolution multidisciplinary arts exhibition held throughout the festival period.

This year's extensive program includes outreach education initiatives, talks exploring environmentalism and its intersections, film screenings, performances in music, dance and theatre and more.

With education and awareness building on the theme as a central goal of the event, its program also includes talks on waste management, conscious consumerism, deforestation and development, organic food produce and green technology.

The panel discussion between Heather Ackroyd, Dan Harvey, Kesara Ratnavibhushana and Channa Daswatte, moderated by Jagath Weerasinghe, the session on environmental advocacy moderated by Smriti Daniel and Pakistani artists Yasir Husain and Zahra Ali from Pakistan speaking on creative sustainability are key highlights of the talks program.

The festival's education and outreach program includes children's workshops facilitated by Mind Adventures Theatre Co and Iridescence, plus an Eco-brick making workshop facilitated by Savera Weerasinghe. This exciting and thought-provoking program has been designed and devised by a Sri Lankan team led by the chief curator Menika van der Poorten, which also marks the first time that the festival is managed by a local team of professionals.

With free admission for all events, the festival presents a rare opportunity to engage with local and international arts and compelling discussions on the environmental super-crisis looming in on Sri Lanka. Cinnamon Colomboscope will be held between 2 and 7 September from 10 a.m.-7 p.m. at the former Colombo Terminus Railway Station, Maradana (Trace Expert City, Trace Lane, off Olcott Mawatha, Colombo 01).

For more information visit www.cinnamoncolomboscope.com.

Cinnamon Colomboscope 2017 is organised by Cinnamon Hotels & Resorts and is conceptualized by EUNIC Sri Lanka comprising of the British Council, Goethe-Institut and Alliance Française de Kotte. The festival is in association the John Keells Foundation, Cinnamon Life and is supported by the Embassy of Switzerland, Embassy of the Netherlands, the Turkish Embassy Embassy of France and the Institut Français. The Art magazine partner for Cinnamon Colomboscope 2017 is Artra.