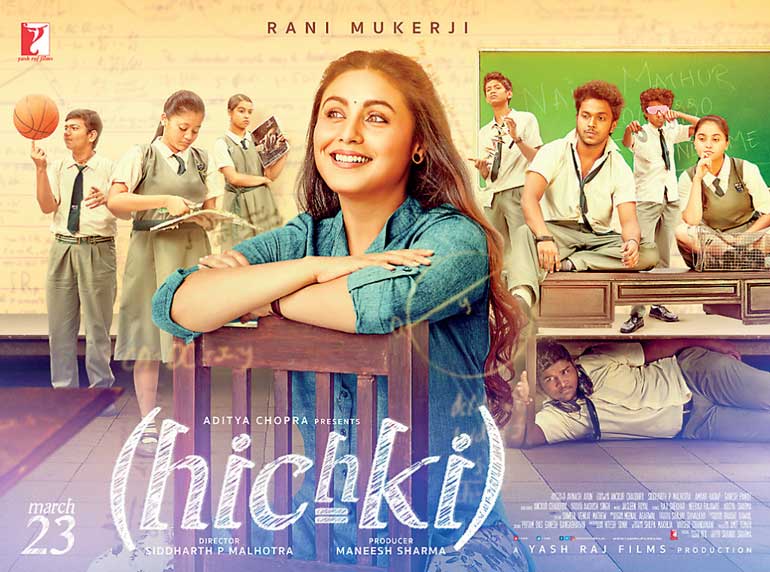 With a view to providing Sri Lankan movie goers an opportunity to watch a wide array of international movies including Hollywood and Bollywood movies of repute, Carnival Movies Lanka (CML) enters into the business of movie import. 'Death Wish' being the first movie imported under Carnival Movies Lanka, it now brings to the theatres 'Hichki' from the prestigious production house 'Yash Raj films'.

Hichki is an adaptation of the Hollywood film 'Front of the Class', which was based on the book by the same name. It's the story of a teacher with Tourette syndrome and Rani Mukerji plays the lead role.

According to Carnival Movies Lanka Director Sandya Salgado, "As cinema enthusiasts, our collective aim is to present a mixed genre of films from around the globe that will enhance the appreciation for cinema of the Sri Lankan movie goer, while luring them back to theatres to enjoy the authentic cinema experience."

Carnival Movies Lanka Director Vaishali Sarwankar said, "India is the largest producer of movies in the world and we are happy to share some of the blockbusters and independent movies from Hollywood and Bollywood with Sri Lankan film goers. We are thankful to Yash Raj films for trusting CML's potential and giving us an opportunity to screen 'Hichki' in Sri Lanka to coincide with its global launch."

Carnival Movies Lanka, the newest movie importer to Sri Lanka, will share a mixed array of titles with all the local exhibitors and digital platforms in Sri Lanka. Its promoter Dr. Shrikant Bhasi, Chairman, Carnival Group (https://en.wikipedia.org/wiki/Shrikant_Bhasi), believes in growing its movie distribution footprint beyond borders, a judicious blend of Bollywood, Hollywood and regional movies.

The local partner of CML is Film Island Ltd. (www.filmisland.net), a film production company committed to enhancing the local cinema production industry by marketing Sri Lanka as a potential 'film set' for the world cinema. Film Island is backed by award winning cinema personalities and Sri Lankan business strategists.