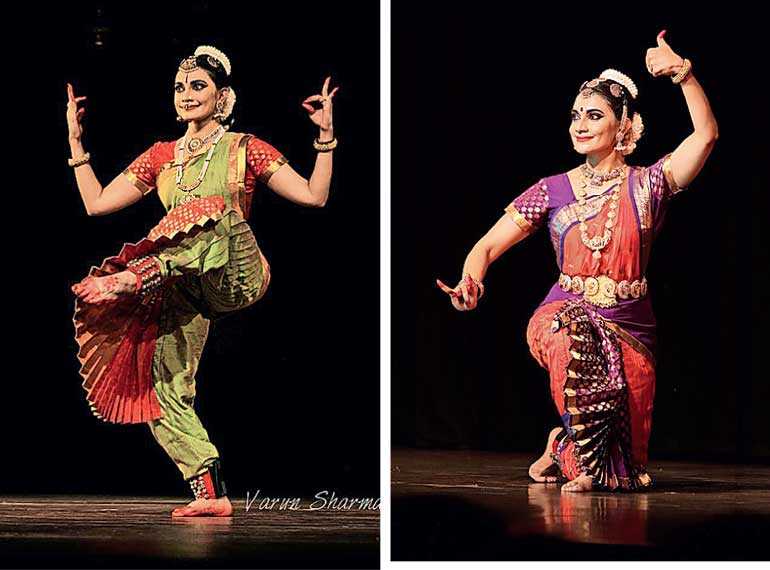 Indian Cultural Centre, High Commission of India, Colombo will be presenting a Bharathanatyam recital by Divya Ravi, an established exponent of two Indian classical dance styles Bharatanatyam and Kathak on 16 May at 6 p.m. at its auditorium at Indian Cultural Centre, 16/2 Gregory's Road, Colombo 7.

Divya Ravi was initiated into Bharatanatyam at a very tender age and ably trained for 20 years under the guidance of Guru Dr. Soundarya Srivathsa. She had the privilege of being trained in her formative years under Gurus Karnataka Kalashree, Sri Kiran Subramanyam and Smt Sandhya Kiran as well. She has performed in many major national and international festivals such as Kalavaibhavam in Singapore, Krishna Gana Sabha in Chennai, NARMADA at Chennaiyil Thiruvayyaru, Chennai, Tharang Utsav Bangalore and many more. Divya is also an exponent of Kathak, trained under Karnataka Kalashree Guru Sri TD Rajendra and Smt. Nirupama Rajendra. As a Principal Dancer of the Abhinava Dance Company, Divya has performed extensively with the dancing duo Nirupama and Rajendra at many prestigious festivals.

Divya is also recipient of many awards such as 'Natyasree' from SABHA, Kuwait, 'Gutty Vasu Memorial Prize' at Spirit of Youth Festival 2016 by Music Academy, Madras, 'Nalanda Nritya Nipuna' title from Nalanda Nrityakala Mahavidyalay, Mumbai, 'Nritya Varsha Deep' title from Brahmnaad, Mumbai 'Swar Anand Kala Puraskar' from Saraswati Sangeet Vidyalaya, Bangalore to name a few.