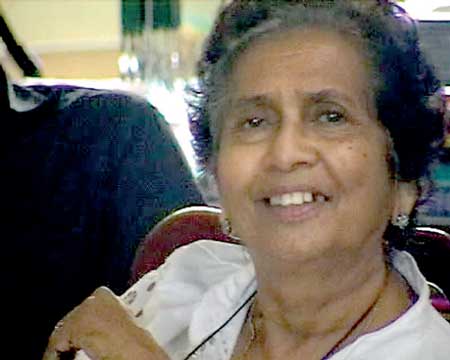 Children between the ages of 16-19 years are invited to submit their artwork for an art competition held in remembrance of the late Bernadeen Silva who is well-known for her extensive contribution to the civil society and her commitment to issues such as peace, social justice and civil rights.

Organised by the Women's Education and Research Centre (WERC), the paintings at this Competition will be based on the theme 'Creating a better working world for women' which encourages young artists to recognise the immense contribution women make to the economy of their countries through paid and unpaid work.

A woman's work is multifaceted. She works in almost all fields. What are her diverse contributions? What are the problems she faces? Can we create a better working world for her? These are some of the questions that will be explored through the artwork.

All paintings will be displayed at the JDA Perera Art Gallery on 8 and 9 October. The three best submissions will receive cash prizes of Rs. 50,000, Rs. 30,000 and Rs. 20,000. In addition, certificates of merit and certificates of participation will be presented to the young artists.

Entry to the competition does not require a fee and entries are accepted in any medium including pencil, colour pencil, crayon, water colours, etc. The submissions should be drawn on A3 size bristle board and sent to the Women's Education and Research Centre (WERC), No. 58 Dharmarama Road, Colombo, before 25 September.

Bernadeen Silva was one of the founder members of the Women's Education and Research Centre (WERC) and served as its Trustee till her passing away in February 2007.