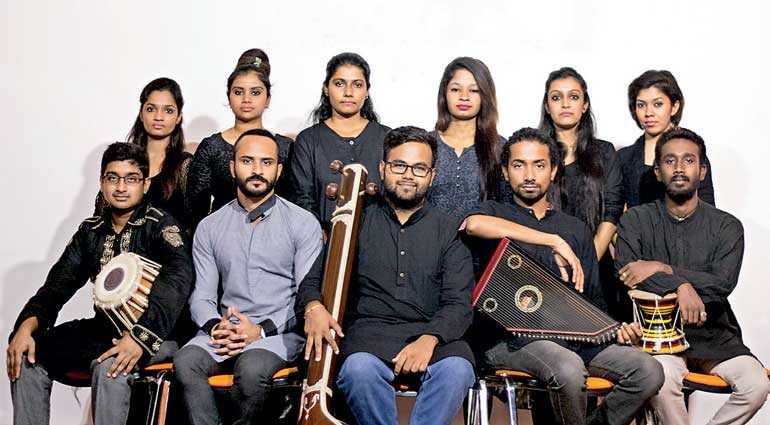 Swami Vivekananda Cultural Centre, High Commission of India, Colombo will be presenting an experimental musical evening by Colombo Oriental Choir at 6 p.m. on Friday 13 July at SVCC (ICC) auditorium 16/2, Gregory's Road, Colombo 07.

Colombo Oriental Choir is an ensemble of young talented well trained Sri Lankan singers cum musicians led by Lahiru Gimahana Komangoda, Lipuri Lesanika Perera, Palinda Udawela Arachchi along with young talented singers Chanika Piyumali. Hemal Wahalathanthri, Isangi Shashikala, Lakmee Dassanayake, Mudhushanka Gayashan, Madusha Chamari, Thamaransi Eranthika. Many of these artistes have availed scholarships from Indian Council for Cultural Relations, Govt. of India and have undergone rigorous training in India under able maestros.

Colombo Oriental Choir is Sri Lanka's first and pioneer ensemble of singers which promotes classical, semi classical and folk musical genres which have been inherited from and strongly bonded to the oriental region of the world. Colombo Oriental Choir not only performs the pieces from authentic sources but also projects them to the audience in an experimental way.

This event is free entry. All are cordially invited to attend. Seating on first come first serve.

For further details please contact the Swami Vivekananda Cultural Centre (ICC) on telephone no: 2684698 and email: [email protected].