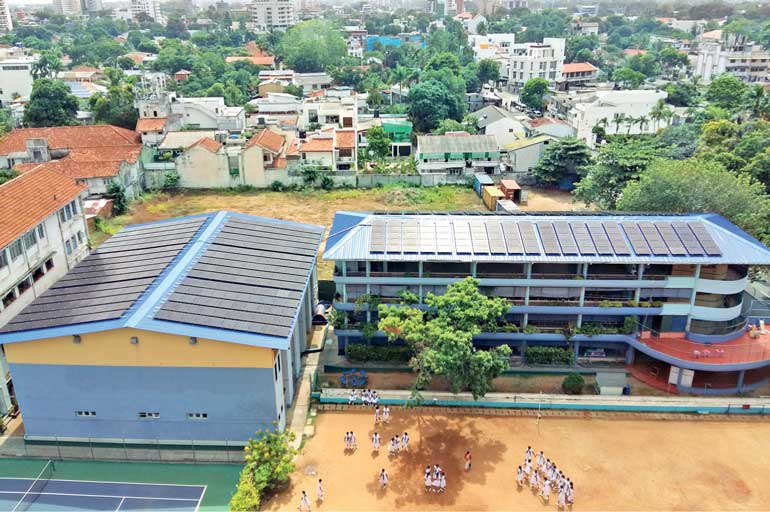 M&S Enterprises with its peerless technology and customer service reliability has established itself as the leading commercial solar solution provider in Sri Lanka now having installed over 500kW of commercial solar installations and ongoing installations of over 120kW at present.

Having consolidated itself in the residential sector having installed over 400kW, M&S Enterprises completed their first large scale commercial installation for Associated Electrical Corporation at Colombo 2, which amounted to a total installed capacity of 75 kWs. Since then their business model shifted towards primarily focusing on large scale solar PV installation on EPC (Engineering, Procurement and Construction) basis.

Following its initial success M&S Enterprises was successful in securing another 120 kW solar PV installation for Associated Electrical Corporation at Colombo 14, followed by a 100 kW installation for Brandix Lanka Ltd. at Kogalla EPZ. Each project was successfully commissioned in three weeks.

With a steady growth in demand, M&S Enterprises secured its largest job to date 261kW which was successfully completed in September 2016 for Musaeus College, Colombo 7. The project was underway in June with it being split in two stages. Stage 1 being an 81 kW installation for the Auditorium which was completed and energised in just under three weeks. Stage 2 carried a total installed capacity of 180 kWs. Combined, this installation consisted of 1,320 monocrystalline solar panels and 12 German SMA inverters along with a fully integrated web-based monitoring system.

Once completed the system is expected to generate an average of 375,000 Units (kWhs) of clean energy per year which would amount to approx. Rs. 8,000,000 savings for the school in just one year. This project was a highly lucrative investment option for the school. Not only would such a project add enormous value to the image of the already prestigious school but it would demonstrate the sustainable initiative taken by one of the country's leading educational organisations to reduce Sri Lankan's carbon footprint and reliance on non-renewable resources.

M&S Enterprises has formed valuable collaborations with overseas suppliers and partners who equip them to handle a variety of projects from rooftop to ground mount large scale solar installations. M&S Enterprises urges new commercial customers to jump on the renewable energy bandwagon and consider solar for their existing buildings or properties. Especially with the new Government incentives introduced under the 'Sooriyabala Sangramaya,' the potential to achieve an attractive return on investment for solar with M&S Enterprises is extremely high. For more information, email info@solarpowerlanka.com.