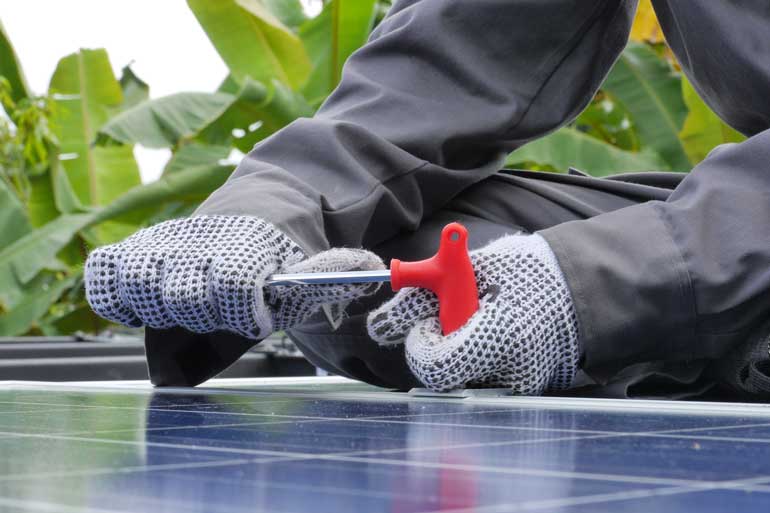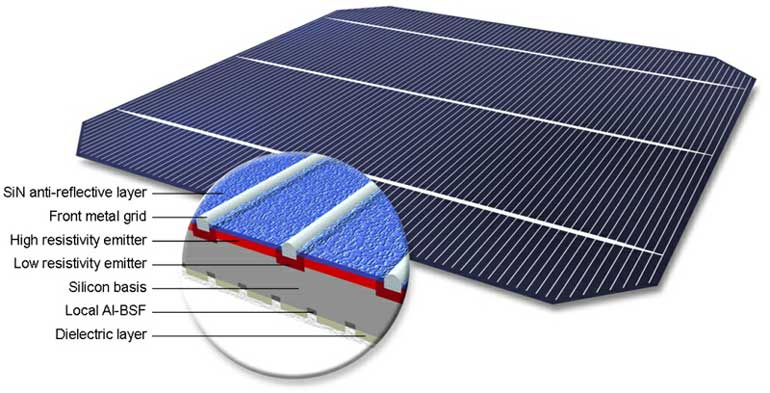 Innovative total green energy solutions provider JLanka Technologies in another pioneering venture introduced the latest solar panel technology being used by their global partners Trina Solar which allows solar panels to be more efficient in their assigned tasks.

In traditional solar panels when an electron reaches the back surface of the panel it loses its ability to contribute to the electricity generation process. However, with Trina Solar's Passivated Emitter Rear Cell (PERC) technology electrons now literally have a "second chance" to be actively involved in the electricity generation. The electrons work on a bounce back effect that brings them to the front of the panel periodically which generates more electricity. These efficiency improved solar panels are now being widely used across the world and have become an instant success due to their efficiency and high rate of productivity.

Speaking about this innovative product, Srinath Dolage-Marketing Manager from JLanka Technologies notes, "JLanka Technologies has always been a company known for its innovation and ability to bring sustainable energy solutions to Sri Lanka. With this new Trina Solar PERC technology the possibilities are endless, especially since we are a tropical country with sunshine for most of the year. The power generation capacities of the solar panels are greater with these panels and we look forward to many new customers benefitting by choosing this product as their energy solution."

Explaining the technology in laymen terms he added, "Imagine the difference between driving on a regular traffic-congested road and a highway. The efficiency is definitely higher on a highway drive that is also smooth and more productive in terms of time. This is the difference presented by the new PERC technology."

In traditional technology sunlight used to generate solar electricity can be categorized as shorter wave lengths light and longer wavelengths lights. Generally, shorter wave length light (blue) contributes more to generate solar electricity than longer wavelength light (red). When the sun is at an angle in the mornings and evenings and or cloudy days, blue light will be absorbed by the atmosphere as it has a longer path to travel to the Earth's surface than when the Sun is directly overhead.This eventually drops the performances of solar cells.

However, with PERC technology it increases the overall panel performance by increasing a cell's ability to capture light. It creates a new layer between the top layer and the back layer of the solar cell structure. When an electron of a red light reaches this new layer, it will reflect the electron towards the top layer and gives the electron a second chance to generate current. This enables not just greater efficiency but also reduces temperature, and generates more power in weak light.

A residential solar panel system generally consists of about 20-30 panels while an industrial set-up is made up of about 700. As each panel built with the PERC technology becomes more efficient, the entire system generates more power. As solar panels come with a 25 year warranty, it would amount to a large production of electricity over the years saving customers money and contributing greatly to environment protection. These are all benefits that JLanka customers who choose the latest PERC technology solar panels can enjoy. The latest solar panels built to PERC technology will be exclusively available at JLanka Technologies in capacities to suit both the domestic and industrial markets.