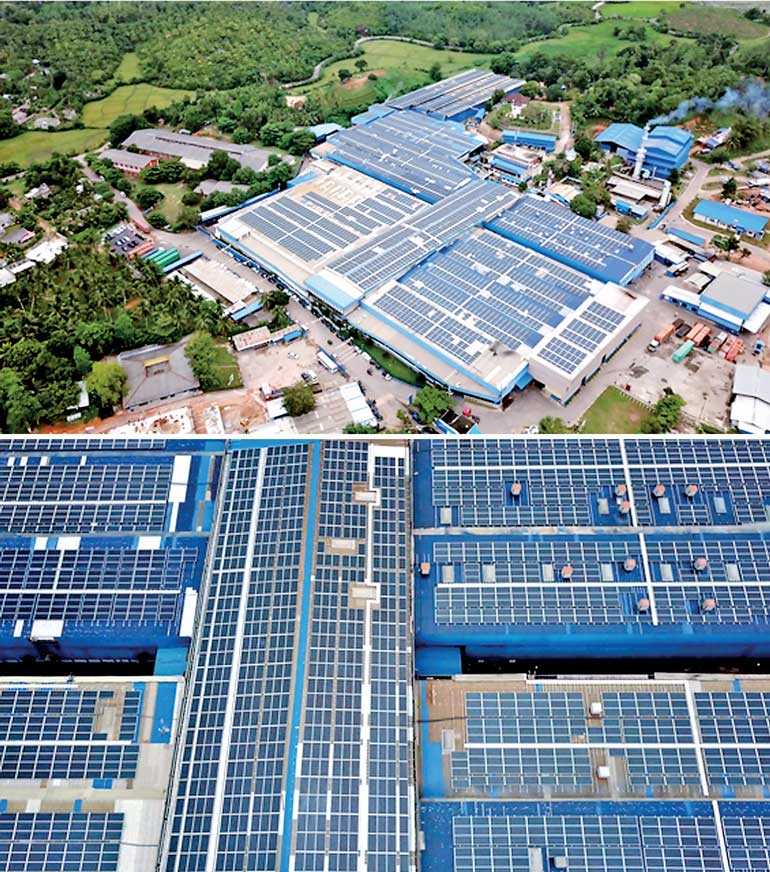 Camso Loadstar, one of the leaders in the "off the road" tyre manufacturing in Sri Lanka, has launched the single largest roof top mounted solar system with a capacity of 2.8 MWp under the HT/I3 bulk consumer category in its largest manufacturing facility in Midigama.

This green initiative spans across a total roof area of approximately four acres which accounts for more than 2,000 tons of CO2 savings per annum, which in other words, is equivalent to more than 45,000 trees that could absorb CO2 annually. Further, it generates and delivers to the CEB grid, 34% of the day time demand of the Midigama factory.

This project was initiated as a support for the 'Sooryabla Sangramaya' initiative taken by the Sustainable Energy Authority under the Ministry of Power and Renewable Energy.

Camso – The Road Free Company is a Canadian based multinational organisation which designs, develops and manufactures specialised tires, wheels, tracks, components, assemblies and sub-systems for original equipment manufacturers (OEMs) and after-market of 'off the road' vehicles. It operates in USA, Canada, Europe and Asia committing to be the best at satisfying customer needs at each location with a vast product portfolio of Construction Tires, Construction Tracks, Material Handling Tires, Agricultural Tracks and Power sports (Snow) Tracks. Most of these products are supplied to the assembly lines of the world leading OEMs like Toyota, John Deere, Bobcat, Komatsu, JCB and Caterpillar. Camso Loadstar is the Sri Lankan manufacturing division of Camso which operates with 5,500 employees in 10 manufacturing plants possessing a proud history of 34 years as the largest rubber based manufacturer and exporter in Sri Lanka. Recently Michelin has announced its intention to take over Camso and its subsidiaries. By joining forces with Camso, Michelin will create the world's number one OTR market player, headquartered in Quebec.

The single largest roof top mounted solar system is just the beginning for Camso Loadstar in its journey towards sustainable growth. Camso Loadstar Central Engineering Division will continue in expanding this initiative up to 7MWp covering the rest of the manufacturing facilities in Sri Lanka.