Sri Lankan educational innovation is taking on the world
---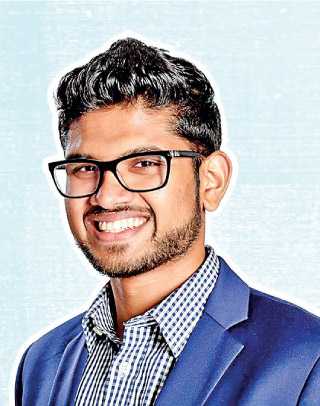 UNIVISER.IO Founder and CEO Ismail Sadurdeen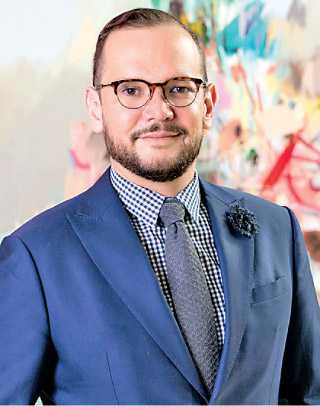 Former AOD CEO Robert Meeder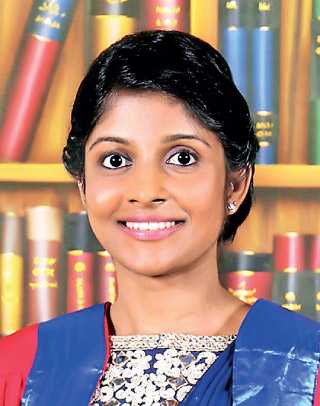 RIC Academic Director Dr. Nirodha Bandara
---
In a time where the world of academia is learning to embrace digital education, hybrid, blended learning and a challenge to redefine the future of the classroom and curriculum, all schools and institutes of education are slowly waking up to the fact that many were not prepared to truly understand the virtual experience of education. Just because the teaching medium goes from physical classroom to using a digital tool such as TEAMS or Zoom doesn't make it a virtual educational experience.

As rumours surge of Facebook and Google entering the lucrative educational sector with partnerships with top US universities, many universities around the world are starting to realise that they are late to the party in understanding and pioneering the new medium of teaching. In a recent article published in the New York Intelligencer by James D. Walsh, Scott Galloway states, "There's a recognition that education — the value, the price, the product — has fundamentally shifted. The value of education has been substantially degraded. There's the education certification and then there's the experience part of college."

It's fair to say that the first "experience" starts as a digital encounter, with many schools and universities trying to adapt to the changing times with colourful digital campaigns and offers. Yet they struggle to create true authentic points of engagement – having a social media account or TikTok doesn't make your university "cooler" if you can't maintain the communications and experience consistently. Yet a little-known Sri Lankan start-up, UNIVISER, is making massive waves with its digital solution around the academic world, with university clients already in the UK, USA, Middle East and Asia and many more scrambling to sign up.

"I started the 'Buddy Program' when I was SU President at University of Nottingham UK, realising there was a need to connect prospective students with current students that were seeking an authentic voice. Many universities employ marketing experts who fail to realise that they're selling an education, not just a target and seat to fill. Such a decision, especially in this climate we are living in, isn't a quick overnight decision. It takes prospective students a lot of research and discussion with family/friends to make a decision, and with so many universities to choose from and with so many going virtual it is really important that prospective students get the support and guidance," said UNIVISER founder and CEO Ismail Sadurdeen.

"This is where UNIVISER, a digital solution that plugs into a university's pre-existing website is able to connect real prospective students with current students, faculty and alumni to ask any questions and develop authentic digital engagement. I firmly believe with so much competition in an already saturated and competitive market, universities and institutes need to engage with prospective students much earlier on, in a format that creates this unique experience."

Having first launched in the UK and then further developed and tested in Sri Lanka, local universities have also seen it as a benefit. "It was super exciting to see and support a local homegrown innovative solution trying to address a global issue and deliver results. It's more than just a chat function, it truly is a fully integrated CRM, marketing and admissions solution – used wisely it is a powerful tool to generate revenue and address the need of Gen Z students that want authentic communications," said former AOD CEO and professor of the prestigious US university SCAD Robert Meeder.

Other clients agree. "The UNIVISER platform has been beneficial during the recent COVID-19 pandemic that affected the entire world. Even though prospective students are unable to visit RIC, they are able to inquire about RIC through the UNIVISER platform enabling RIC to maintain an online presence," said RIC Academic Director Dr Nirodha Bandara.

"I never expected such a quick positive response and growth, given that we only launched less than 2 years ago," said Sadurdeen.

With endless possibilities of integration and adaptation, the future of UNIVISER is bright – let us not forget that Facebook started off as a university chat platform addressing the needs of students, and likewise UNIVISER, a homegrown Sri Lankan tech solution, has the potential to change the academic world and beyond!

For further information please visit www.univiser.io or email [email protected] for a one on one consultation on how UNIVERSER can help your institute with lead gen and nurturing strategy using peer to peer advocacy.