---
T. W. Udari Madhushani, a Research Assistant of the Sri Lanka Technological Campus (SLTC) Padukka, has been awarded the prestigious Presidential Award for Outstanding Scientific Publications by the National Research Council of Sri Lanka. The award ceremony was held on 26 August under the auspices of President Maithripala Sirisena.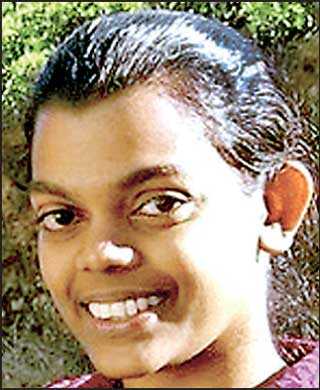 Udari Madhushani


This award is considered to be one of the highest recognitions amongst the scientific community in Sri Lanka and is awarded to scientific publications with a very high impact factor. Madhushani's award winning publication is titled 'Semi-globally Exponential Trajectory Tracking for a Class of Spherical Robots' and was first published in the number one ranked control systems journal in the world, 'Automatica' that has a Science Citation Index impact factor of 6.126.

"This is a great honor for Madhushani and the postgraduate program at SLTC and all of us at SLTC are so very proud of her achievement," said SLTC Founder President/CEO Eng. Ranjith G. Rubasinghe. "Her passion and commitment towards her work is an inspiration to the other students at SLTC and a motivation for them to strive harder for greater achievements."

Madhushani joined SLTC as a full time research assistant in January 2016 and received a full scholarship from the prestigious Princeton University in New Jersey, USA to pursue her postdoctoral studies at the Department of Mechanical and Aerospace Engineering.

The SLTC is the only corporate-powered residential campus, located at the former SLT Satellite Earth Station at Padukka. The SLTC was launched in 2014 to offer Engineering degrees with a focus on research and development and has highly recognised affiliations with world class institutions such as the Auckland University New Zealand, Lancaster University UK, Indian Institute of Technology Bombay, Georgia Institute of Technology USA, Texas Tech USA, Trinity College Dublin Ireland, and Deakin University Australia.