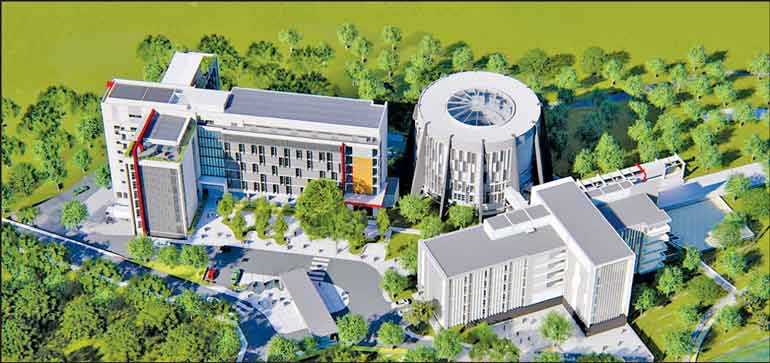 The design of the new campus
---
Leading private university Horizon Campus continues its pioneering streak in the journey of educating Sri Lanka's next-generation, with a multi-space new university facility within the ambitious development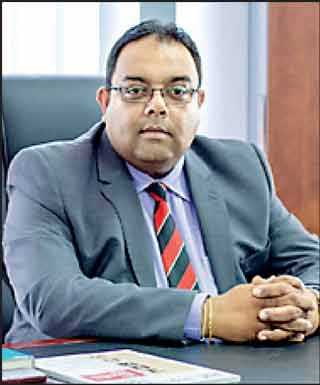 Horizon Campus CEO Ajitha Wanasinghe
project 'Knowledge City Malabe' which will be launched on 10 April.

"We are passionate about education and we believe that creating the right spaces can help students and staff to achieve excellence, so we're investing to make great places for them to learn and work and to provide up-to-date, multi-use spaces as well as to increase and improve our facilities to enable further growth we have planned over the next five years," shared Horizon Campus CEO Ajitha Wanasinghe.

Knowledge City Malabe (KCM) is a comprehensive educational ecosystem – a venture of Access Engineering PLC and Foresight Engineering Ltd. – which comprises a 28-acre space providing a one-stop-shop for studying, living and recreation.

Once completed, KCM will consist of several clusters: a two-tower condominium complex catering to students, lecturers and parents as both an accommodation and investment option; a housing complex with 65 single units; playground and cricketing grounds; communal walking path, commercial buildings including supermarkets, banks and retail spaces, and Horizon Campus which will span across eight acres and will have the capacity to host over 10,000 students once all three development phases are complete.

The first campus on the premises, Horizon Campus is passionate about providing a never-before-seen campus experience to its students, thus encouraging the younger generation to study and work in Sri Lanka instead of travelling overseas for higher studies.

"It is indeed a very exciting venture for us as a university, and also as a country – there is a significant amount of students who study abroad draining vast amounts of money from the economy, and it is our goal to provide these students with an international-standard learning experience at home," further highlights Wanasinghe.

Phase one – which opens in April – comprises a state-of-the-art, 150,000 sqft seven-floor building that can accommodate 3,000 students, and which houses a large canteen, outside hang-out area, 6 laboratories, an auditorium, multiple study spaces, a plant house as well as departmental offices, conference rooms, open library and a business incubation space on-premise.

"We have designed all facilities to be world-class, for instance, all the new labs are equipped with the latest infrastructure; we have covered all details even to the extent of having eye pumps and in-built showers for emergencies – facilities that are firsts in Sri Lanka," he adds.

The new complex will complement the campus' current and future educational offerings throughout its multiple faculties – Education, IT, International Programmes, Management, Science, Law and Technology – and its focus on providing holistic experiences to students.

Recognised as a Degree Awarding Institute by the Ministry of Higher Education in Sri Lanka, armed with the Institutional Membership by the Asia Pacific Quality Network (APQN), the campus is keen to expand its foreign portfolio in tandem with partner universities such as University of London (UK), Birmingham City University (UK), Arkansas State University (US), Nilai University (Malaysia) and Asia e University (Malaysia). The educational service provider is also signing up partnerships with the Maldives, Pakistan and Bangladesh to attract international students, thus contributing to making Sri Lanka an educational hub.

"A student must have an accomplished academic experience to qualify themselves as professionals, but they also need to be rounded up to become valued members in society, and this is achieved via sports, leadership ventures, music, projects and other extra-curricular activities," avers Wanasinghe.

A small step with massive potential, Horizon Campus is passionate about providing students with the opportunity to enjoy a global educational experience right here in Sri Lanka, thus paving the way for excellence in academic, professional, social and overall holistic growth in the country's next generation.