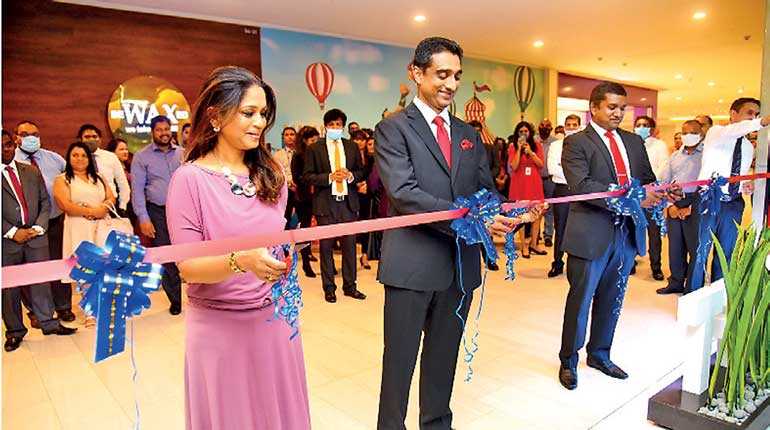 Having identified that the discerning learner has unique requirements that need to be fulfilled with the customer at heart, ESOFT Metro Campus introduced a unique learning paradigm in Sri Lanka, the ESOFT Premier Learning Centre.

The grand opening was graced by ESOFT Group of Companies Chairman and Managing Director Dr. Dayan Rajapakse, ESOFT Group Director Manuja De Silva, ESOFT Metro Campus Chief Executive Officer Nishan Sembacuttiaratchy, along with distinguished dignitaries representing foreign and local universities, banks and other corporate bodies.

Located at the One Galle Face Mall, the Premier Learning Centre features a luxurious atmosphere, and gives you access to world class trainers and mentors in a wide range of areas and expertise. ESOFT is unique in being the first educational establishment to be located at One Galle Face. The mix of retail shops, service providers, cafes and restaurants, the cinema, and the apartment and hotel complex, draws in a unique customer base, who would value the opportunity provided here.

ESOFT Metro Campus is Sri Lanka's largest private sector higher education network with a history of 20 years and a footprint that covers 40 locations island-wide. Each year, 35,000 students pass through its doors, learning for a variety of programs including short courses, higher national diplomas, undergraduate degrees, master's degrees, and doctoral degrees. The year 2020 is special, as ESOFT celebrates her 20th anniversary of serving the nation. ESOFT Metro Campus also has the distinct honour of being appointed as a Non-State Degree Awarding Institution last year, which means that ESOFT can now award its own degrees as a University.

The Premier Learning Centre gives you the flexibility of choosing your own schedule for face to face coaching and mentoring, in a more comfortable environment than a normal classroom. The programs and coaching available at the Premier Centre will go beyond what is offered at the ESOFT Metro Campus facilities. Professionals and students will be able to obtain one on one coaching in different subject areas of your choice, or training on corporate strategy, wealth management and investing, personality development, etc. and they can also select training programs in various technical areas such as programming and software engineering as well.

Parents could drop their children off at the cinema or the play area, and engage in professional development with the Centre. Its accomplished coaches could train you in the art of self-development, personality development, investing in the stock market, diversifying your investments, etc. The sky is the limit. If the training that you are looking for is unique, you can talk to its counsellor and explain what you are looking for – and it will find you the best resource person.

The ESOFT Premier Learning Centre is also a student placement office, allowing you to register for a wide range of programs and courses both at ESOFT and at its partner universities and colleges all over the world, in a range of disciplines ranging from Management, Information Technology, Engineering, Telecommunications, Fashion and Design, Medicine and more.

Visit the Centre at Level 4 of the One Galle Face Mall, and experience the unique ESOFT Premier Learning Centre. Further details can also be obtained by visiting https://premier.esoft.lk.