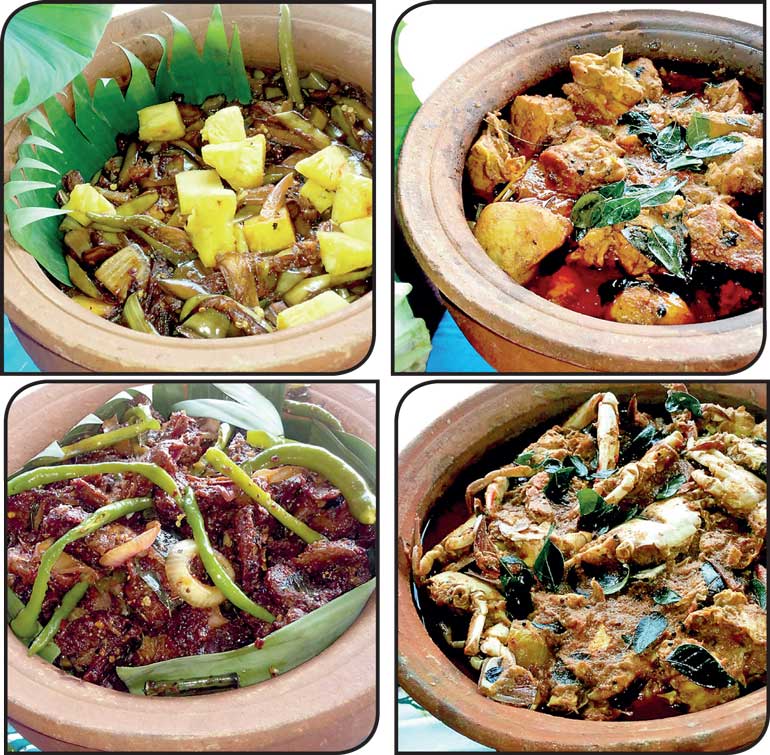 Boardwalk Garden at Waters Edge will transform into a typical Sri Lankan village from 10-13 September, featuring a delicious plethora of classical Sri Lankan dishes. The spice-rich cuisine of Sri Lanka stems from its plush history, culture, influences by neighbouring regions, foreign trade and colonial powers.

Similar to the vast geographical variances of the country, the cooking techniques, flavours and certain ingredients greatly differ from region to region; some dishes are considered as a specialty to the different cities. Due to such variances Sri Lankan cuisine is truly a delight to discover for most locals and tourists alike. For this purpose Waters Edge welcomes each and every one to experience the 'Tastes of Sri Lanka; ft. King of Hoppers Chef Ravi & Rotti Maestro Chef Farris' from 7 p.m. to 12 p.m. at Rs. 1,700 per person.

This 'all you can eat buffet' provides an opportunity to experience a novel concept of a united island with Sri Lankan cuisine featuring a galore of signature mains ranging from lamprais, red/yellow rice, kottu and of course a spectacular selection of hoppers and rotti with 10 flavours/varieties each. This is to be enjoyed with over 60 Sri Lankan dishes originating from distinctive regions of the island. The specialty in Sri Lankan food is that the same food is differently made in different regions; Negombo pork stew with liver, Batticaloa mutton curry, Jaffna kool curry etc.

'Tastes of Sri Lanka; ft. King of Hoppers Chef Ravi & Rotti Maestro Chef Farris' will showcase the culinary experts Chef Ravindrapala (also known as 'Appaya') and Chef Yusuf Farris Mohomad (known as 'Rottiya') in their expertise of rotti and hoppers. The dynamic duo is prepped to serve and entice you with a range of 10 varieties of hoppers and rotti each that will keep your palate whet and wanting more.

In addition to the traditional Sri Lankan cuisine, Waters Edge offers an experience of authentic Sri Lankan day-to-day quirks and activities; Fortune Tellers, 'Saravita' Sellers, an Achcharu & Kadala cart and a traditional Bite Kade. The 'village' setup by Waters Edge will welcome its guests with a traditional arrack cocktail and be entertained with an exciting cultural show with a native dance troupe and fire entertainers from 8 p.m. to 9 p.m. As a nightcap to end the perfect evening enjoy a Yaara or Ginger tea specially brewed by Chef Ravi.

Whether it's entertaining foreign friends or satisfying your own foodie cravings, 'Taste of Sri Lanka' at Waters Edge will provide you a night of culture and delicious Sri Lankan cuisine for a rich cultural experience.

To be a part of this culinary experience please call Sepa 0777 236239 or 011 2863863 for any and all queries.