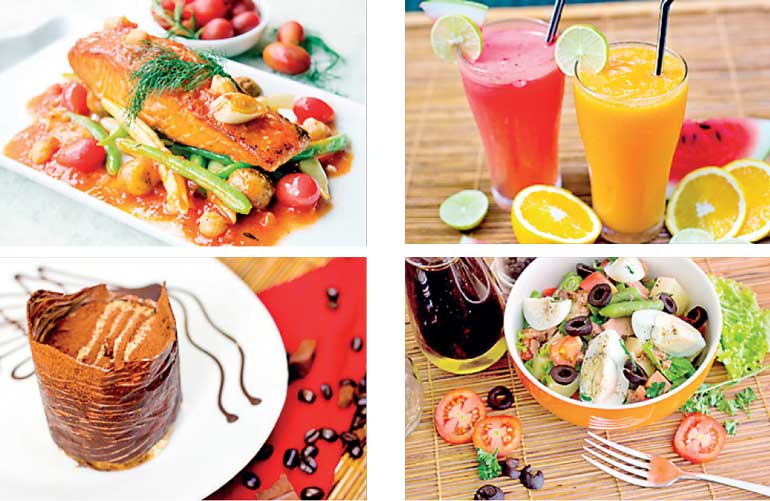 This is the time to enjoy summer in the city ... with warm weather, kids on holidays and friends and family visiting from overseas.

With this in mind The Bayleaf, Park Street Mews, Colombo fort café, Commons Coffee House, Curve-Tapas restaurant and Harpo's Pizza & Pasta promotes Summer'licious, for the second consecutive year, featuring a cool array of specials with summer drinks, light salads, grills, fusion dishes with local fruits and flavours, not forgetting the homemade ice cream range and long, smooth cocktails for all to enjoy.

Curve Tapas Restaurant Bar, now a popular lounge for authentic Tapas and the best of live entertainment in the city, launches Summer'licious featuring Natalya – as a guest artist, especially flown from Canada and performing on Wednesday with Herschel and the KOOL band and Thursday with Ashane and the Funk Junction. Tuesday features the very versatile band Flame and of course Damian – with D Zone on Fridays and Cj with Mintaka on Saturday. Curve Tapas Restaurant also offers alfresco dining on the street.

"Summer'licious is all about food, drinks, music and people. We are featuring these specials for the second consecutive year for July and August, as it was a great success last year, and a creative option for all to enjoy," said MD Harpo Gooneratne.

Enjoy the cool food, chill out vibes, warm breeze and good company – all what you need to enjoy Summer'licious 2015 at Harpo's cafes & Restaurants.