Kotmale, Sri Lanka's leading fresh milk brand has launched yet another stunning addition to its collection of superior dairy goodness with Kotmale Stirred Yoghurt.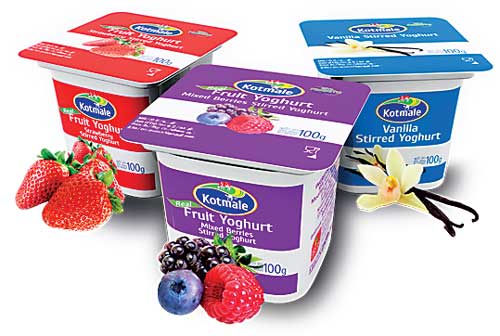 Commenting on the launch Cargills Quality Dairies Director Dairy Production Nimal Pathirana said, "Continuously focused on delivering safe and healthy nutrition in the most delicious way possible, Kotmale has blended the goodness of locally sourced fresh milk with real fruit which makes the Kotmale Stirred Yoghurt a truly unique experience. The product is infused with probiotics which promotes gut health and is low in added sugar."

Globally, stirred yoghurt is one of the most popular meal and snack options for children and adults due to its health and taste appeal. Kotmale stirred yoghurt having just entered the market is making tremendous in-roads into the on-go meal category offering young adults and children a healthier and tastier snack and dessert option.

Kotmale Stirred Yoghurt made from pure Sri Lankan fresh milk is manufactured at Cargills Quality Dairies, a state of the art ISO certified manufacturing facility that operates under stringent hygiene conditions. The product is available in three delightful variants – Vanilla, Mixed Berries and Strawberry.

Today 'Kotmale' is the leading brand in Sri Lanka standing for highest quality value-for-money dairy products. The brand has won mass appeal for its delicious range of dairy ice cream as well as pasteurised milk, yoghurt, fresh cream, ghee, curd and its locally produced cheese. The company sources over 100,000 litres of fresh milk directly from local small farmers making the Kotmale brand synonymous with Sri Lankan milk.