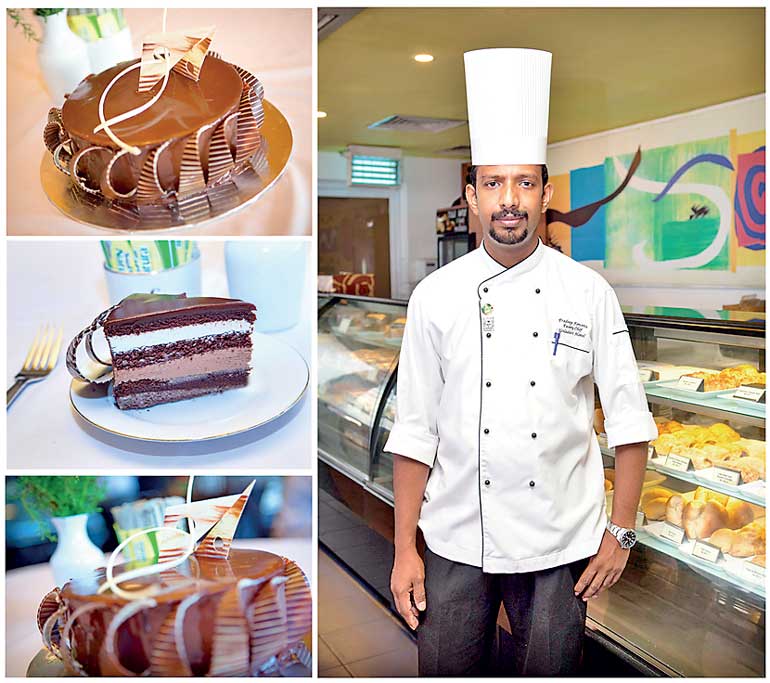 The Galadari Hotel celebrates its 31st anniversary on 6 October. In view of the celebrations taking place the hotel's pastry maestro Chef Pradeep Fonseka is bringing back his sinfully layered chocolate delight by popular demand. This lip-smacking cake is available at the Café 64 from 1 to 31 September, from 7 a.m. to 7 p.m.

The cake itself is a layered wonder comprising of a crunchy base which includes a combination of milk chocolate and crispy cornflakes. The other layers include a soft cake layer of chocolate devil, milk chocolate mousse cake and nugartine and white chocolate mousse. The entire cake itself is covered with yummy milk chocolate ganache.

This rich chocolaty sensation is a cruel sweet-toothed delight that will melt in your mouth. Chef Pradeep is immensely talented and will be conjuring up many more jaw-dropping pastry wonders for the Café 64 in the near future. To avoid disappointed it is advised to make a 24-hour prior order at the Café 64 for the anniversary cake which will be made available during the month of September.