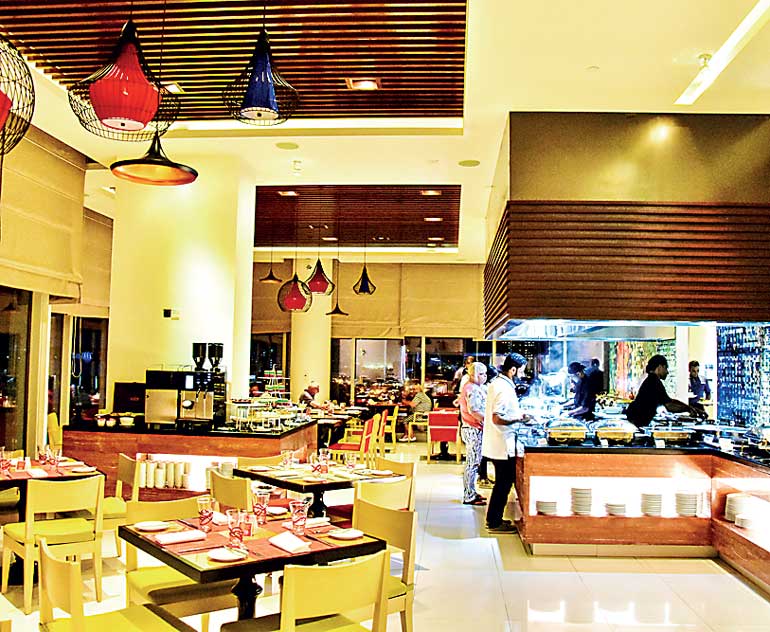 For a city hotel located right in the heart of Colombo's downtown, Cinnamon Red takes plenty of credit for its rooftop restaurant. However, its key dining restaurant, Flavoured has managed to capture the taste buds of those who want more than just a snack, with tantalising flavours from across the world offered, along with stunning city views and elegant, minimalist décor that consist of clean lines and uncluttered spaces.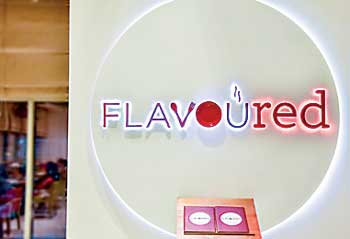 From a salad spread that presents a fusion of options and a buffet that promises multiple choices, Flavoured is an ideal location for a business lunch or that discreet meeting you want to have in quiet surroundings yet within reach of the office district. It doubles as the cosies restaurant to catch up with friends or family at night, with its offerings heightened by the twinkling lights of Colombo that blink from all sides of the room, creating a backdrop unlike what you've ever seen before!

The signature cuisine for a hotel that gets the mix just right offers tremendous possibilities. It is exceptional because Flavoured is in the heartland of one of Colombo's busy intersections and presents the welcome surprise of excellent food, curated by Cinnamon Red's team of chefs and presented with the kind of hospitality that has come to signify Cinnamon as a uniquely Sri Lankan brand.

Sitting down to a meal at Flavoured is to step away from the hustle and bustle of the streets below – one can take a pick from the salad bar and the well thought out buffet that brings together a fusion of dishes that complement each other well.

Whether you like Eastern or Western dishes, the buffet will not disappoint as it offers a combination of firm favourites such as pastas, rice, vegetables and meat dishes to choose from. If you like your meat grilled or your pasta only prepared in a particular method, the kitchen experts at Flavoured will whip it up a la minute as well. The fare is tasty and excellent. One can even pair his/her food with the extensive list of beverages, both the spirited and the fruity kind. The meal can end on a note of sweetness with the mouth-watering dessert spread available alongside the fresh fruits laid out for the health conscious.

The fact that Cinnamon Red has managed to make a lot out of small space speaks much for the hotel's location and décor. Its less-is-more approach presents clean and clear lines that make the perfect setting whether for lunch or dinner. The dinner buffet, priced at Rs. 2,138 nett is a buffet, you wouldn't want to miss!

Keep Flavoured on your list of must-visit restaurants – without a doubt, the cuisine and the setting will keep you wanting to go back for more. To top it all, there's ample car parking space with five floors dedicated just for that.

Interested? Call 011 2145176 for reservations. To stay up-to-date with the latest offerings at Cinnamon Red, follow them on Facebook, at www.facebook.com/CinnamonRedColombo.
Pix by Akarsha Weerasooriya