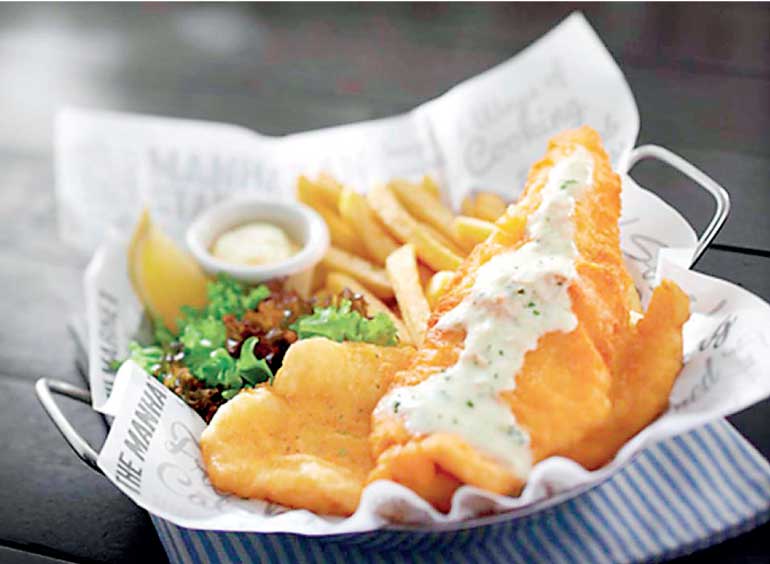 Award winning popular restaurant chain The Manhattan Fish Market Sri Lanka, offers students an unbeatable offer at its Deal Place and Rajagiriya outlets. Students can now indulge in a sea-lection of five delectable student meals with a tantalising drink, seven days a week from 12 p.m. to 6 p.m. at just Rs. 500 nett!

The sea-lection includes the renowned Manhattan Fish n' Chips (Lite) which is known for its yummy hand battered fish fillets drizzled with a signature garlic herb sauce complemented with chips and a side salad.

The delectable offer also offers the delicious Grilled Glory Dory (Lite), Creamy Mushroom Penne (Lite), Scallop Americana (Lite) and the scrumptious Chicken of Liberty. Students can choose from the five dishes on offer and also complement their meal with a refreshing Pepsi or 7Up at The Manhattan Fish Market after class or during breaks.

Known far and wide as a place for fine seafood, The Manhattan Fish Market dedicates itself to serving up a storm with its wide variety of American-style seafood choices, in its fun and warm casual dining atmosphere. Valid for dine in only; students can now indulge in mouth-watering dishes amidst the cool and casual atmosphere at the outlets. Call the Kollupitiya outlet on 0112301901 or the Rajagiriya outlet on 0112875975 for further information or to make a reservation.