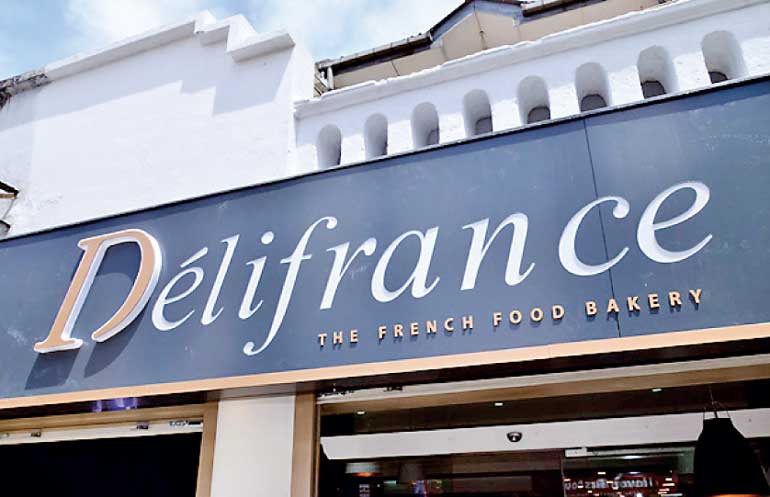 Delifrance greeted the city of Kandy with a 'Bonjour' as they opened their newest Sri Lankan branch on 8 October. Located at 28, Sri Dalada Veediya on the streets of Kandy, this is the third Sri Lankan branch and is the only branch located outside the city of Colombo.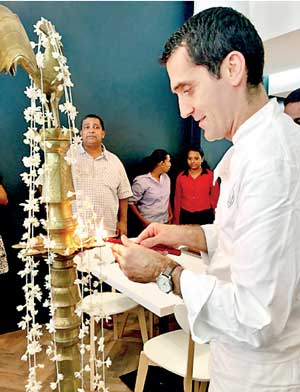 Delifrance Kandy carries the same delightful French flavours that the franchise is well loved for and its doors are open to cater from breakfast to dinner. "The Kandyan air was filled with an aromatic French cuisine as we opened our third outlet and I feel it was the perfect time to introduce Kandy to a French experience," said Yasa Nadaraja – CEO of Gamma Pizzakraft Sri Lanka – Holding company of French Restaurants in Sri Lanka.

At Delifrance Kandy, customers may take their pick from an array of mouth-watering classic or hot sandwiches, such as a delicious roast herb chicken, a smoked salmon or maybe even a provencette pave BLT or maybe snack on a freshly made caesar salad or enjoy a bowl of cream of chicken soup. If it's a hot meal you are after, Delifrance Kandy is still the place to visit, where a variety of hot dishes await, such as succulent roast chicken with creamy mashed potatoes, aromatic herb infused chicken lasagne and delectably baked vegetable pies all freshly made and served with true French flavour.

Gamma Pizzakraft Sri Lanka Vice President Operations Athula Yapa said, "The spaghetti bolognaise, the pepper beef sandwich and the tiramisu are simply amazing and are just a few of the many delicious dishes that Delifrance Kandy, has to offer, a must try for anyone visiting the restaurant."

What's French cuisine without a bit of sweetness? Let your taste-buds float away into bliss with a delightfully creamy flan patissier, a sweet peach tart or a dreamy chocolate mousse. Delifrance is also where you can get a variety of freshly baked croissants, muffins and melt in your mouth éclairs. Customers are also spoilt for choice when it comes to hot and cold beverages too, such as creamy milkshakes in various flavours, iced coffee and hot chocolate with marshmallows. Delifrance Kandy truly is geared to serve its customers delicious delights anytime, any meal of the day.

"The ambiance as well as the service of the outlet embraces the authentic beauty of French cuisine and is the perfect setting to sit back, relax and enjoy a moment of taste-bud happiness and is a must try for all those visiting Kandy who have a taste for delectable French cuisine," said Gamma Pizzakraft Sri Lanka Director Marketing Sharmila Arasaratnam. Delifrance Kandy truly does make a delightfully refreshing stop and is already on its way to becoming one of Kandy's favourite eateries.

Call Delifrance Kandy on 081 7500 896, or visit them at 28, Sri Dalada Veediya where the friendly and helpful staff are always happy to cater to your needs.

If in Colombo and craving a taste of French delectables, drop in at Odel, Colombo 07 or 24, Deal Place, Colombo 03 or contact the Odel outlet on 011 267 6860 or the Deal Place outlet on 011 724 3654 for delivery.

Bon Appetit!