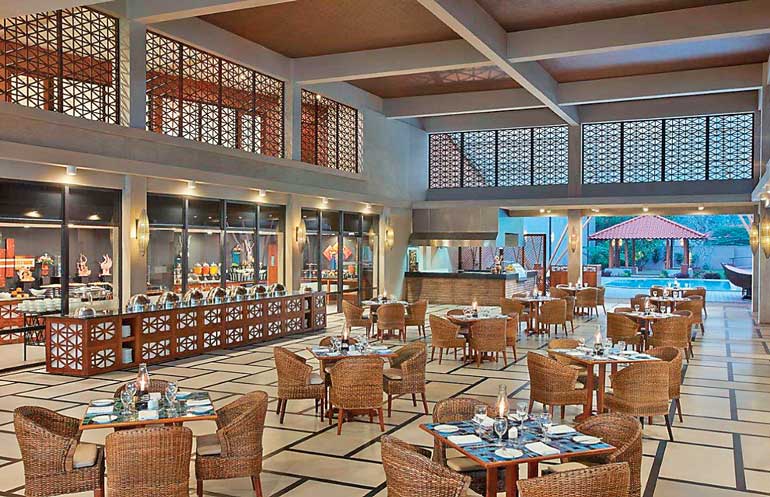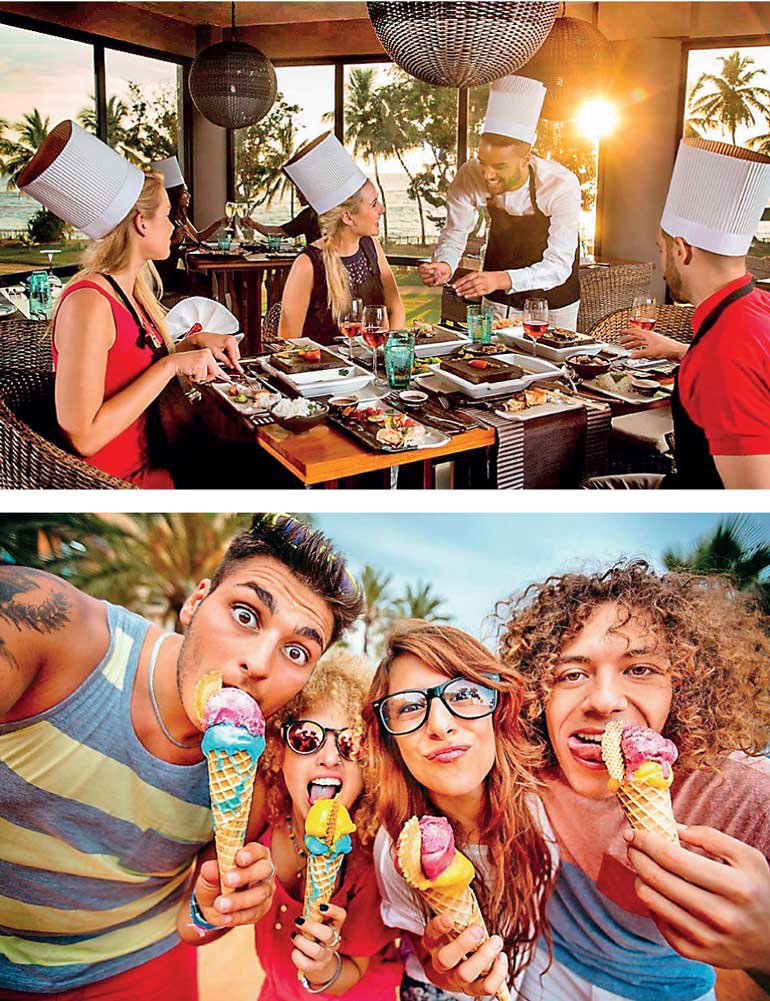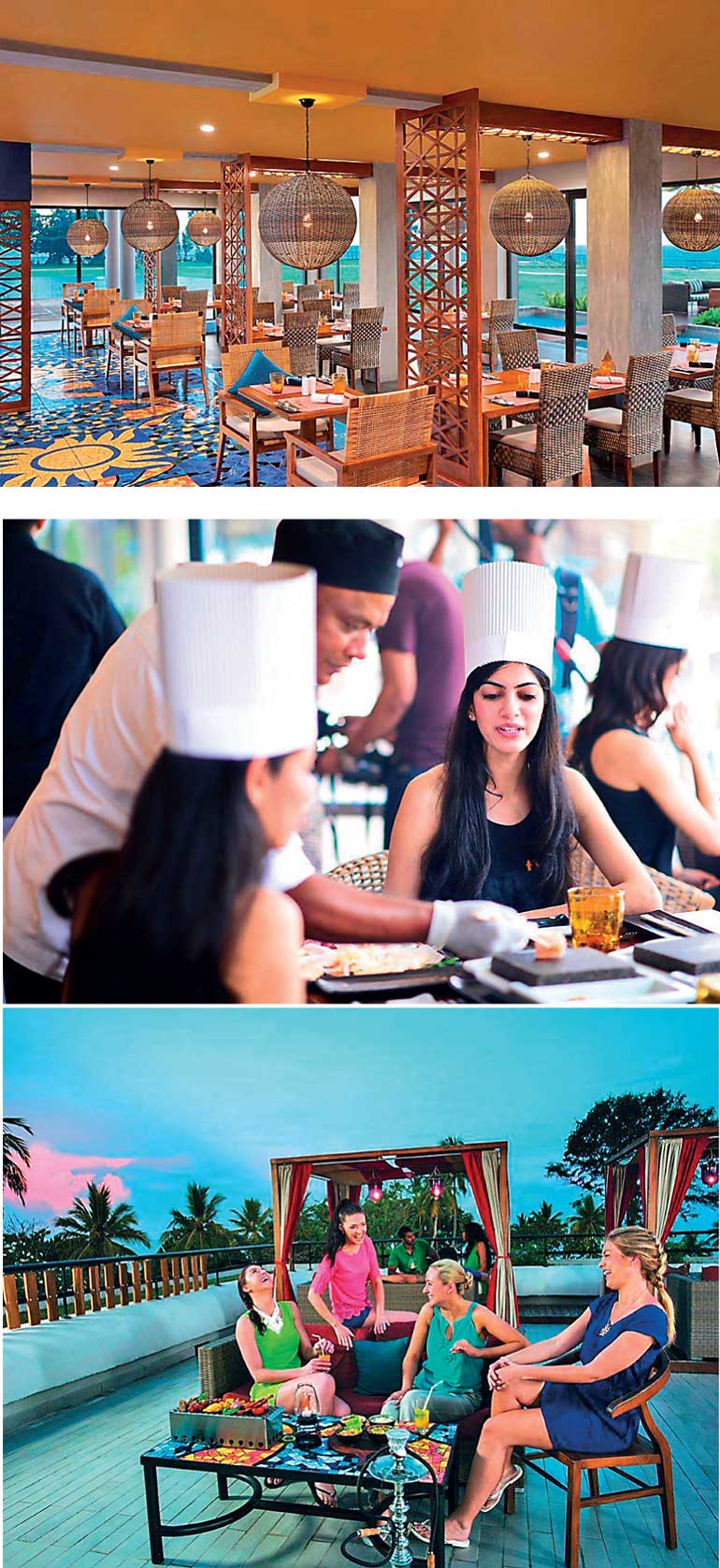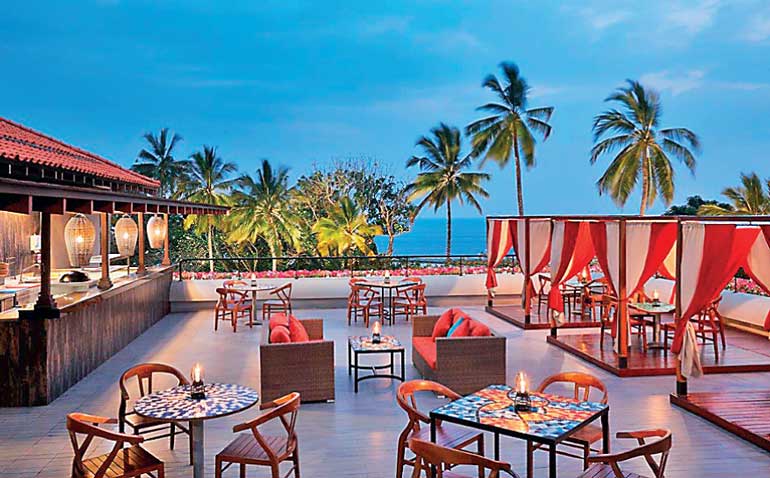 It is difficult to miss the amount of mouth-watering food posts flooding your Facebook and Instagram news feeds. This delightful visual appreciation of culinary art is a startling revelation of people who enjoy food not just with their mouth but with their eyes and hearts. After all, how many times have we noticed the people at the next table excitedly snapping photographs of their plates before touching it?

Welcome to 21st century dining.

This is perfectly justifiable as the saying goes 'beauty is in the eye of the beholder' which is why at Cinnamon Bey Beruwala; each dining experience is a culinary journey. The upscale property boasts seven restaurants with distinctive cuisine; a fulfilling experience for the foodies out there.

Mezz2: Get a glimpse of the 'Arabian Nights' with the breathtaking views of a golden sunset while lounging in a flame coloured gazebo. Enjoy blissful relaxation at the sleek shisha lounge serving a variety of flavours, the Mezz2 offers a delightful spread of Lebanese Mezze and charcoal grilled meats.

Rock Salt: An exciting twist of Asian fusion, Rock salt offers a unique dining experience with a vibrant spread of fish, meats and vegetables, cooked by the guest on a hot lava stone. The lava stone will also be accompanied by a variety of condiments and healthier options with Shabu Shabu pots (dipping pots). The sizzling sounds and the mouth-watering aromas alone are a gastronomic thrill to the diner. This culinary experience can be enjoyed in the air-conditioned confines of the restaurant or at the breezy terrace.

Raw: Raw is purely a rush of East Asian delicacies with its exciting spread of sushi, sashimi and raw seafood to please more acquired taste buds. This is certainly not for the faint hearted.

Fire: Offering an eclectic cuisine for the equally refined connoisseur. Expect sizzling pizzas straight out of the cinnamon wood fire oven, tender Australian beef sirloin and seafood platters; a burst of flavour that is a thrilling gastronomic experience perfectly paired with fresh garden salads on the menu. Combined with the beautiful mosaic interior that blends with the Turkish architecture of Cinnamon Bey Beruwala, it is truly a vibrant dining experience.

Bufe: The main restaurant of Cinnamon Bey Beruwala, Bufe serves Sri Lankan and an Inter-Continental buffet with a wide selection suited for all palates. To avoid a mundane circulated menu that is so common to dining in Sri Lanka, the Bufe offers exciting themes such as 'Flavors of Sri Lanka' on Wednesdays and East Asian cuisine on Mondays to go with the Chinese themed night.

Ice Lounge: This outlet brings out the child in all of us as it is impossible to cease staring in open-mouthed wonder at the wide selection of homemade ice creams; it is definitely a test of wills to simply settle with one flavour. Located next to the pool, this is a soothing remedy for the humid Beruwala climate. Adding exciting twists to ice creams on display at Ice Lounge, you only have to let your imagination run wild.

Grain Lounge: A distinctively suave setting, the grain lounge is ideal to relax with a glass of wine in hand while enjoying the finer things in life. The ambience is perfect for catching up with old friends or making new ones while you taste our range of premium alcoholic beverages made from the finest grains.

Dining at Cinnamon Bey Beruwala is a whole new world of exquisite taste and a journey of flavours. Bon Apetite!

For room reservations please contact 0112161161 and for meal reservations 071 8648722.