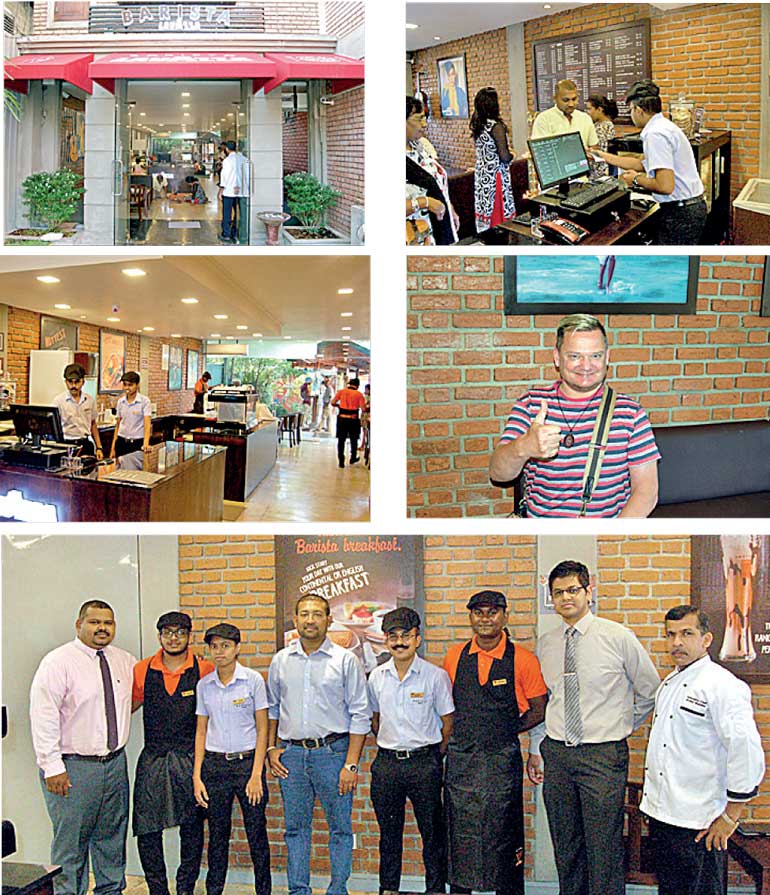 Colombo's favourite coffee house chain Barista Lavazza, extending their reach to other key areas in Sri Lanka, recently opened its latest outlet in Bentota. Targeting the inflow of tourists to the southern coastal belt, this outlet will feature many of Barista Lavazza's signature beverages and accompanying meals and desserts off the menu.

Speaking at the opening Brand Manager Lien Keerthisinghe said, "Barista Lavazza has quite a unique expansion plan where we first identify locations within the island that our research shows to be viable spots for business. Thereafter we look at engaging local investors to work with us on our franchising model which has proven successful for many of our outlets. We are indeed glad to bring Barista Lavazza to Bentota as well and look forward to great customer stories from both the locals and visitors."

The Bentota outlet is strategically located at the Welipanna turn off for passenger travelling from Colombo on the Southern Highway or 100 m from the Aluthgama railway crossing for those using Galle Road. Bringing in the same high level of service that is synonymous with Barista Lavazza outlets around the island, the Bentota outlet will no doubt be a great and welcome addition to the buzzing coastal town.