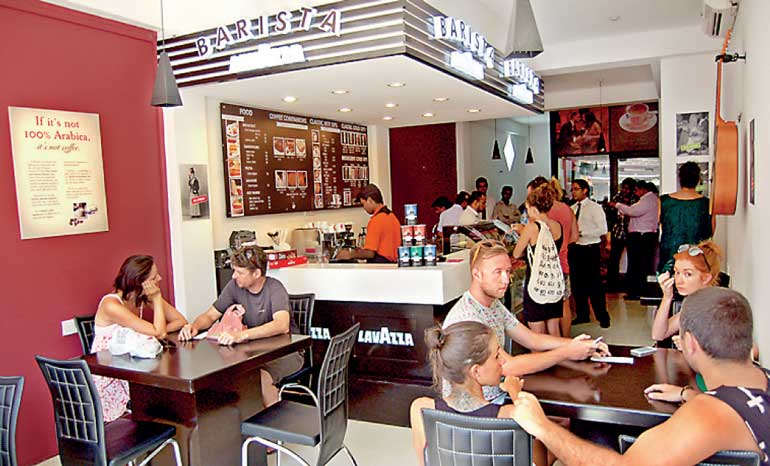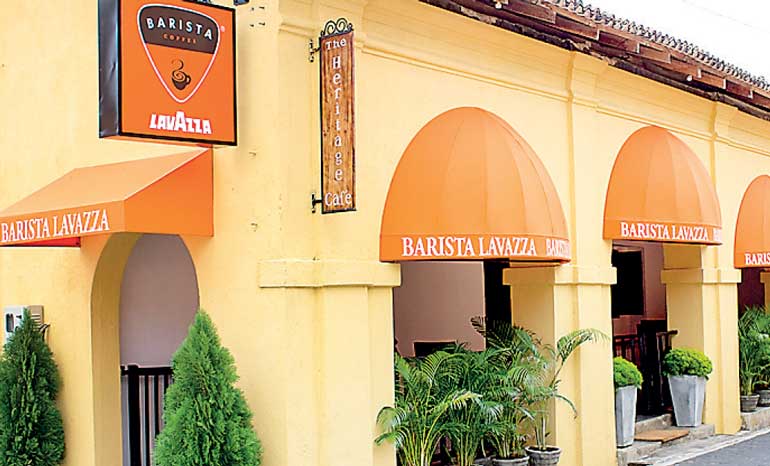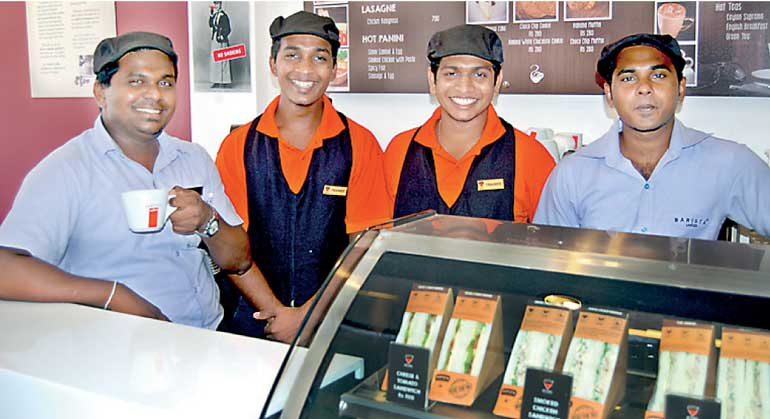 Barista Lavazza, Sri Lanka's premier coffee house chain, is opening up opportunities for investors to its successful franchising model.

With seven outlets in the city of Colombo, and four more at the Bandaranaike International Airport, Galle Fort, Mirissa and the latest in Mount Lavinia, Barista Lavazza has steadily grown its business to a chain of highly successful coffee houses situated in strategic places around the island.

Most of Barista Lavazza's out-of-Colombo outlets work on a franchising model that has been very successful for investors who have taken up the challenge. The success rate of the franchising model has drawn much positive response from interested parties, and the two newest additions to the Barista Lavazza chain will function similarly.

The outlets due to open soon will be situated in Wellawatte and in the Southern tourist hotspot of Bentota. The management at Barista Lavazza is also looking at other key tourist-centered areas to expand the outlet network.

Explaining how the specially designed franchise model works, CEO of Barista Lavazza Thilina Amarasinghe notes: "The Barista Lavazza franchising model is specially designed for maximum benefit for the investor. Those who have tried their hand at it have seen results and returns on their investments in rapid time because the model that we have put together is feasibility tried and tested. This is a unique opportunity for investors to partner with a growing and profitable chain of coffee houses which is looking to expand and make its presence felt around the island. Therefore we would like to encourage building owners in key cities around the country to join hands with us and make use of this unique Barista Lavazza franchising model which comes with unparalleled support from pre-installation to daily operations."

The franchising model requires investors to invest on the set-up of the interior of the outlet that has to meet Barista Lavazza's internationally accepted standards. Thereafter, Barista Lavazza will take-over and manage recruitment, training, supply of menus and ingredients, marketing campaigns and material, and the day-to-day operations of the outlet. The investor is only required to visit the outlet periodically to ensure smooth running of the business and handle the cash flow.

Commenting on the success of his Barista Lavazza franchise in Mirissa, Indika Premathunga notes: "The franchising model that Barista offers is unique and very investor-centered. The entire process of becoming a franchise holder was a smooth one with the assistance of the Barista Lavazza management, and as a franchise holder I have seen many benefits in terms of my return on investment and also in the long term relationship that I have been able to build up with a globally recognized brand. The fact that Barista Lavazza also takes care of the end-to-end solutions in terms of set-up, staffing, interior, menu and daily operations made it that much more convenient for me. I would therefore recommend the investment option to anyone who has the basic requirements as a viable and great opportunity to promote the Barista brand across the island."

Barista Lavazza being a well-recognised and established brand in Sri Lanka is now inviting investors looking for a sound investment that also comes with a unique brand identity to visit their website www.barista.lk or contact on 0719 999922 to obtain more information on investment opportunities.