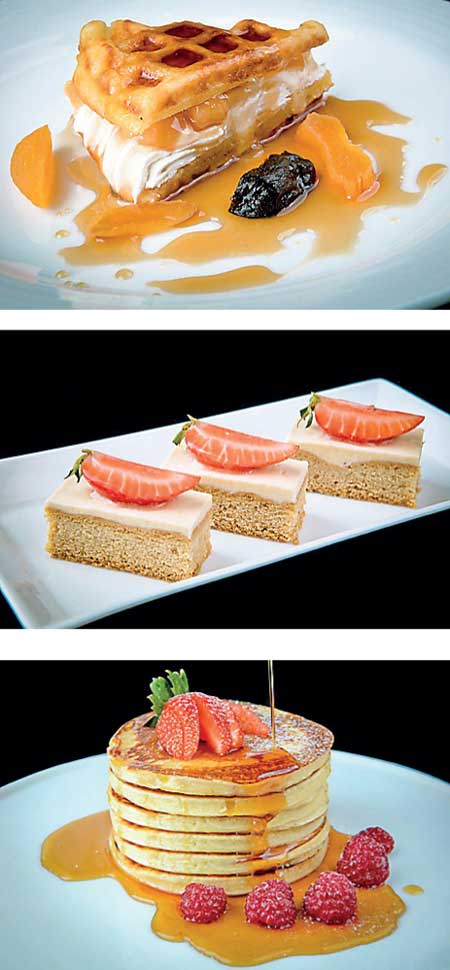 There are many elements one could use to associate when talking about Canada and none more so iconic than Canadian Maple Syrup. Maple syrup is mostly extracted from three species of maple trees: Sugar maple, Black maple, and Red maple. The tree sap is extracted by tapping the maple tree over a period of 12 to 20 days then boiled down to a thick treacle like texture bursting with sweetness.

Pure Canadian maple syrup is a healthier alternative to sugar and can be used in a variety of dishes especially desserts and baked goodies. The highest grade maple syrup is considered as liquid gold in the culinary world. The Kingsbury in collaboration with The High Commission of Canada to Sri Lanka and Maldives will be showcasing a plethora of culinary treats using the highest grade maple syrup from Canada. Experience the authentic flavours of Canada at The Canadian Maple Syrup High Tea at The Gourmet Station 2 to 7 May, The Kingsbury Mother's Day Sunday Brunch at Harbour Court and The Kingsbury Mother's Day Tea Dance at The Balmoral on 14 May.

The Kingsbury culinary team has reinvented the extravagance of maple syrup as an ingredient and are excited to show case its wonderfully rich flavours. Executive Pastry Chef Aruna Karunarachchi, Senior Pastry Chef Namindra Kudaliyanage and the team have used their expertise to elevate pastry and dessert making to a whole new level using this magical ingredient! Maple syrup doughnuts, cup cakes, Triple M – maple marble marshmallow, baked cheese cake, pecan nut tarts, maple butter tarts, maple marshmallow pudding, walnut and maple syrup ice cream, maple and chocolate chip short bread scones, walnut and maple cream cake and of course straight out the pan, hot hot waffles and pancakes are some of the goodies that will be available for your indulgence.

Don't miss out on this rare opportunity to sample the authentic flavour of Canada at The Kingsbury. Visit thekingsburyhotel.com/colombo-restaurants or call 077 108 7720 for your reservation.