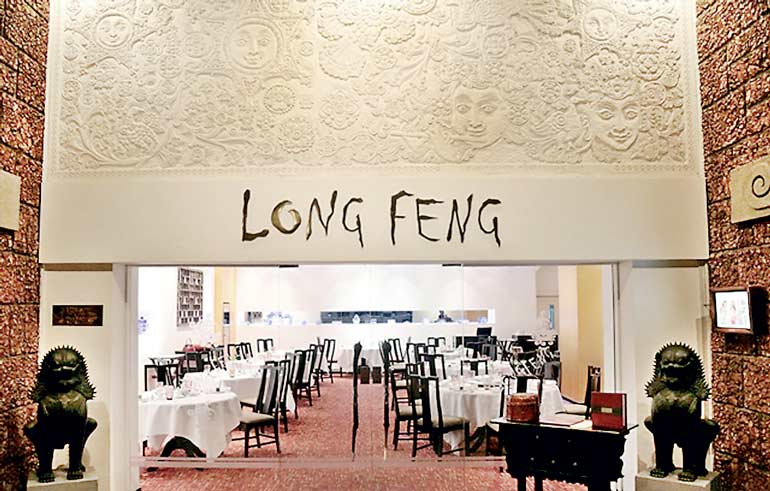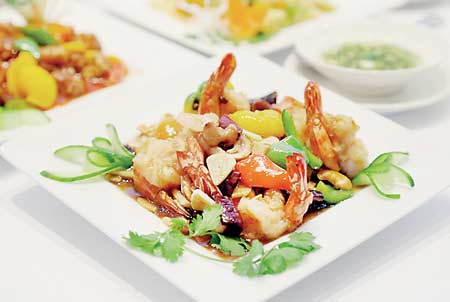 Years of experience and dedication to spectacular cuisine makes Cinnamon Lakeside's Long Feng, the most reliable source for authentic Chinese fare in Colombo.

Dubbed as the 'best Chinese restaurant in town', Long Feng is a popular dining destination for those who prefer Chinese cuisine with novel twists; serving up over 100 of the choicest Chinese dishes; carefully prepared to capture the culinary heritage of China with modern interpretations.

Whatever route one would like to take – whether it is Beijing, Shandong, Guangdong, Sichuan, Hunan, Xinjiang or Jiangsu – the flavours at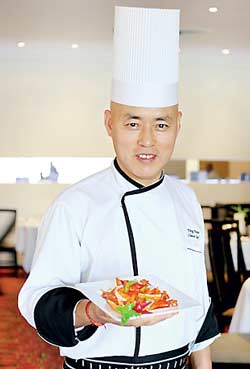 Long Feng will take you exactly where you want to go. Meticulous prepared and designed by Chinese Master Chef Jiayu Yang, the menu recently improved, now presents over 50 new authentic signature dishes.

Counting over 30 years of experience with stints at some of the top restaurants in the world, Chef Yang is acclaimed for his skill to incorporate region-specific taste requirements while preserving the Chinese oriental natural flavours. "At Long Feng, we offer an extensive list of dishes that boasts of the authentic Chinese cuisine along with fusion dishes that combine the tastes familiar to the typical Sri Lankan palate with that of the land of the dragon," Chef Yang said.

There are three aspects that he looked in to when putting together the menu, drawing favourites from the provinces – food quality, the health factor the preferences of guests. "We studied our guests before embarking on the task of revamping the menu."

As such, some of the most popular items still hold its place in the menu; comprising the steamed garoupa with chopped red chilli (Huan style), Beijing style fried lamb with egg and black fungus and Hunan style chilli fish.

His greatest companions in the kitchen are Sichuan pepper, vinegar and the awesome threesome – fish sauce, soy sauce and oyster sauce. These, together with vinegar, chilli and pepper are core ingredients used for cooking the finest of Chinese.

Long Feng prides itself on using the best ingredients to concoct specialties such as the legendary hot butter cuttlefish, deep fried lip prawn balls, fried shrimps with wasabi flavoured mayonnaise sauce, Beijing duck with pancake and sweet bean sauce, Gongbao chicken or prawn with dried chilli and cashew nut, Hunan chilli fish and sizzling prawns with hot garlic sauce, among others. Among the popular desserts are; coconut red bean pudding with fresh strawberries, chilled sago with honey and cream and lychee ice cream cake. Every Saturdays and Poya day, the restaurant also has a special promotion 'Dim Sum Yum Cha' for lunch, offering 12 varieties of dim sum at an affordable Rs. 2,950 (nett).

Long Feng is open for lunch (12 noon-2:30 p.m.) and dinner (7 p.m-11 p.m.).Reservations can be made by calling 011 2491949.

For updates, log on to Cinnamon Lakeside Facebook page (www.facebook.com/cinnamonlakeside).