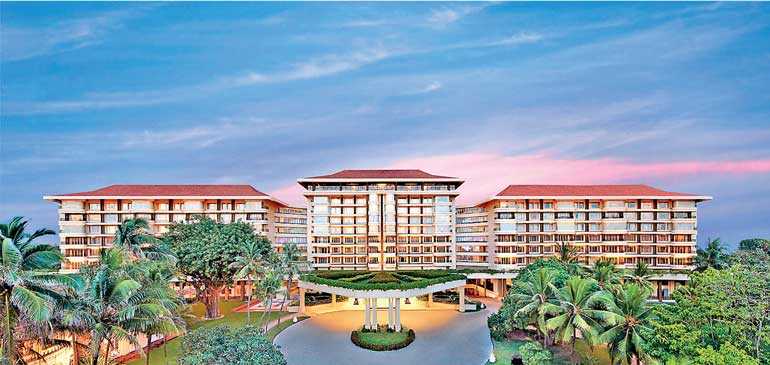 ---
As the country gears up to reopen in various sectors in a phased manner, Taj Samudra Colombo has effectively implemented heightened hygiene and safety procedures for all guests, employees, partners and vendors. In preparation of resuming operations, the hotel has implemented multiple recommendations in accordance with the Sri Lankan authorities.

Are you ready to answer the call of Ports of Call? They are elated to finally welcome you back to their tantalising A la carte menu at the Ports of Call. Indulge yourself in some delicious food and great beverages at the Taj Samudra Colombo. Ports of Call will also serve your favourite cuisine from Golden Dragon and Navratna. All guests will be offered a 25% offering on all beverages during lunch and dinner. Ports of Call evokes a sense of adventure and wanderlust which is sure to be satiated at the restaurant offering tantalising dishes from the major ports of call the world over.

The Ports of Call is bound to enliven the memory of many who were treated to those tempting selections when it was launched 33 years ago. Many years later, Taj Samudra has brewed nostalgia among its longstanding clientele who frequented the location; inviting them to come over for old time's sake.

YUMI Japanese Resto Bar will open its door on Saturday, 30 May for lunch and dinner. Indulge yourself in the exuberance of the moment, through the delectable offerings of Chef Heenkenda and Chef Suresh, who has specialised in the artistic epicurean delights of Japanese cuisine. Dishes are carefully presented on plates that are chosen to enhance both the appearance and the seasonal theme of the meal and are beautifully arranged and garnished for ultimate satisfaction. Taj Samudra Colombo's hip and happening Japanese Resto bar, YUMI presents a range of authentic Japanese cuisine, offering a greater variety of dishes and regional specialties. With the modern, architecturally upbeat Resto bar has gained a reputation for its gastronomic delicacies and lively ambience. Connoisseurs of Japanese gourmand patronise YUMI, which provides a rejuvenation of the body, mind, and soul.

The heartfelt warmth of Taj Samudra Colombo's signature hospitality re-strengthened with an assurance of safety and hygiene for the new normal world.