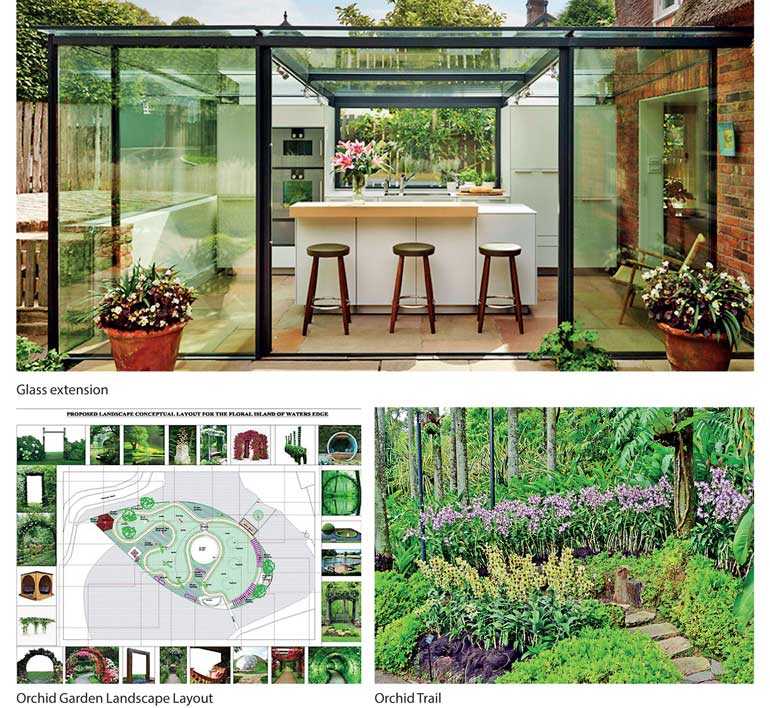 With an intention to provide an extravagant experience of deluxe scenery and an unforgettable divine culture of silver service dining to the high-end market of Sri Lanka, Waters Edge Team is developing an Orchid Garden with premium luxuries and floral expertise.

Developed with external expertise mainly on the front of horticulture, the garden is set to give a very unique and one-of-a-kind experience to the high-end segment with immense serenity and beauty of nature's finest flowers, including orchids, and a diversity of animals and peaceful wildlife. Waters Edge will accommodate a nursery and an experienced team for the development of orchids, where it will also cater to the general public by facilitating the purchase of home-grown orchids.

A walkway filled with the everlasting aroma and picturesque scenery of flowers, an orchid trail will be developed on the 60 perch land which is the former deer park at Waters Edge, complemented by a pond with ducks and other animals feasting on nature's harmony, making way for a tranquil and pleasant experience.

The garden will also bear glass cubes, which will cater the silver service fine dining experience with a custom menu suitable for the opulent atmosphere and experience, personally developed by Waters Edge's renowned award-winning executive chef, Chef Manjula Kumara. These glass cubes are the ideal place to go on a romantic date, have a get together, host a function, or even have some 'alone time' ensuring total peace of mind with the eternal elegance the Orchid Garden has to offer. Be it during the day, during the night, or even in the rain, the glass cubes are the quintessential place for a sumptuous personalised meal and a taste of Waters Edge's specialised wine selection, and they are guaranteed to be a positive getaway from the everyday commute.

The Orchid Garden is also the perfect destination for photoshoots, which may be for engagements, wedding shoots, or even other photo opportunities. The lush horticulture and attention to nature's requirements alongside exemplary maintenance definitely accompanies a photogenic environment and ideal location for photography.

Waters Edge's Orchid Garden is a very unique initiative, combining with the development of the Vision of the Ministry of Megapolis and Western Development as the entertainment and recreational zone of Waters Edge, to take the level of service and the art of a fine dining experience to the next level.

This project is aims to cater to the top tier consumer, and will charge a premium fee for fine dining to attract and cater to the high-end market and ensure a continuous luxurious and unforgettable experience. Waters Edge's Orchid Garden will be unveiled and launched by Minister of Megapolis and Western Development Patali Champika Ranawaka on 30 October.