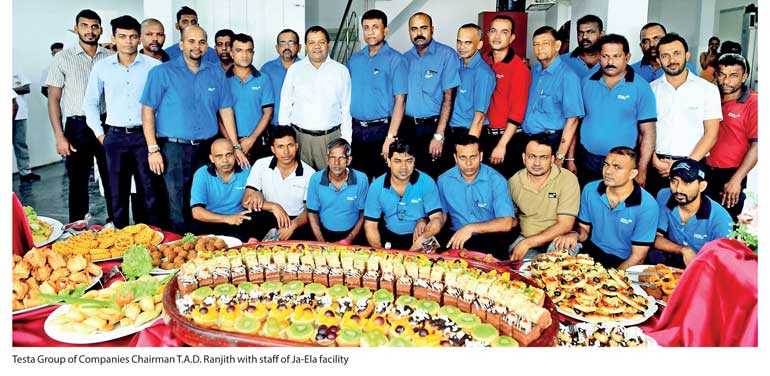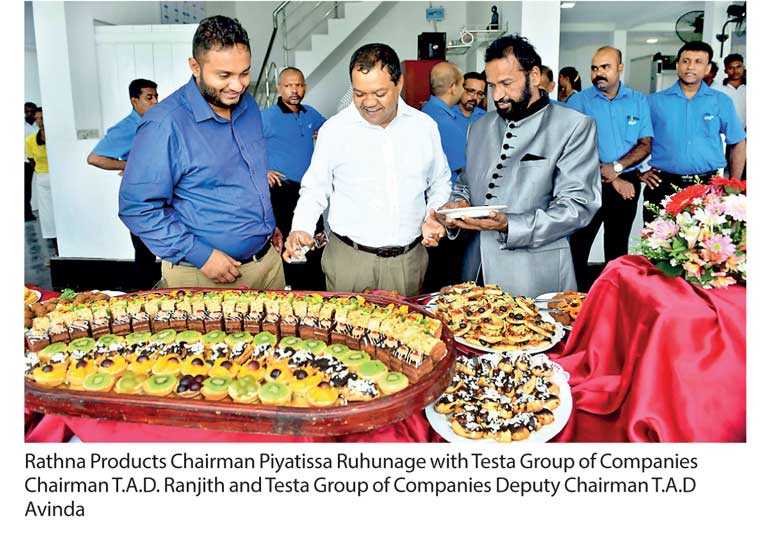 Seeing its inception in 1982, with the first establishment based in Kosgama, Testa Bake House is a business that strives to deliver best-in-class catering facilities to its customers, evident with the business being continued by three generations.

Over time, the company has expanded its business in Colombo, with the Bake House available at Town Hall, the Pettah Floating Market, and DiyathaUyana, and also in Ja-Ela.

At present, the company provides 600 direct jobs to the local community of Avissawella, and an estimated 10,000 indirect job opportunities.

The company recently expanded its facility in Ja-Ela into a modern bakery facility, where it will assist the local community with 7,500 job opportunities. Prior to expansion, the company catered to Camso Loadstar Ltd. from itsJa-Ela facility from the year 2012, and now, with the expansion the company continues to cater and satisfy its existing as well as new client base.

Testa Bake House also proudly announced that the company is providing daily meals to approximately 40,000 employees at the Industrial Zone in Seethawaka and Biyagama.

The company's main focus is to cater using the modern facility in Ja-Ela, which will give way for further expansion of the business at the Industrial Zone in Biyagama, Ekala and Katunayake. The company intends to provide quality snacks and catering services at an affordable rate to the Industrial Zone inJa-Ela.

Also, the company recently unveiled a cafeteria at Opatha, Kotugoda, Ja-Ela, attached to the modern baking facility, to accomplish the purpose of providing fresh and hygienic snacks such as bread, cakes, snacks and other items to the surrounding community at an affordable rate.

The company is a pioneer in local industrial catering and has satisfied its clients with fresh and quality products. Some of the companies Testa Bake House caters to are; Brandix Apparel Solutions Ltd., Orit Apparel Lanka Ltd., Camso Loadstar Ltd., Prime Polymers (Midas Safety) Ltd., Jay Jay Mills Lanka Ltd., Quantum Clothing Ltd., Lalan Rubbers Ltd., GP Garments Ltd., Lucky Industries Ltd., Insurance Corporations of Sri Lanka, Sri Lanka Ports Authority and Army Welfare Establishments (ApiWenuwenApi).