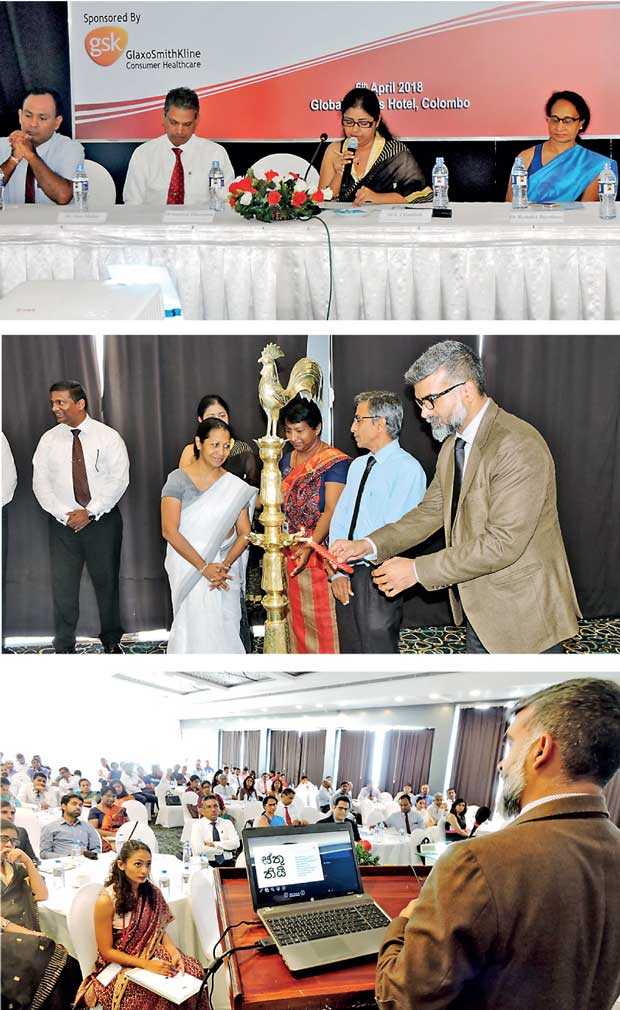 The Institute of Food Science and Technology Sri Lanka (IFSTSL) held a seminar on 'Food Safety & Healthy Food: A Look beyond State Regulatory Framework' on 6 April, at Hotel Global Towers in Colombo focussing on capacity development of stakeholders in the food industry aiming at healthy food supply to the nation. The seminar was organised by IFSTSL President Dr. Sujeewa Gunaratne, with the guidance of Coordinator of Training and Food Safety sub-committee, and Chairman of Board of Governors, Emeritus Prof. Upali Samarajeewa.

GSK Consumer Healthcare Sri Lanka, a leading organisation driving food safety agenda in Sri Lanka, sponsored the seminar. GSK Consumer Healthcare Sri Lanka also known as SmithKline Beecham Ltd. is the manufacturer of Panadol, the category leader in pain and fever management in Sri Lanka. GSK manufacturing plants are located in Mt. Lavinia, and Dehiwala, engaging workforce of over 250 employees. SmithKline Beecham Ltd. also markets and distributes a range of everyday healthcare products such as Viva, Horlicks, Eno, Iodex and Sensodyne.

The seminar was well attended by industry participants and invitees from government departments, institutes and authorities. The seminar focused on the role the food regulations have played, in supporting the industry to assure food safety, and the importance of establishing regulatory review practices within industries. Discussions were held on mechanisms established to prevent non-communicable diseases, an introduction of borderline food products and the progress on proposed food regulations.

The seminar enabled the food industry stakeholders to discuss some of the current regulatory concerns.

A panel of eminent speakers made presentations and speeches at the seminar, providing new information and trends in selected topics useful for the public, the industry, and those committed to apply food technology for healthy living.