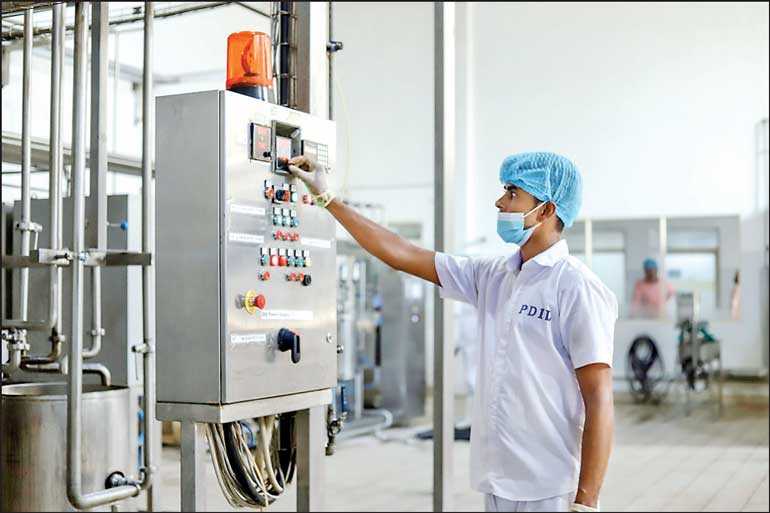 Sri Lanka's 100% local dairy manufacturer Pelwatte Dairy Industries Ltd. (PDIL) concluded a successful 2019, despite the difficulties faced by the nation both economically and socially. PDIL showed considerable growth in its sales numbers while also expanded its distribution network during the year under purview. Further expansion was also seen in a wide range of products that was added to the already extensive dairy based portfolio.

Speaking on the success of 2019, Deputy General Manager (Marketing and Supply Chain) Susantha Malwatte noted, "From its inception Pelwatte Dairy has been about uplifting Sri Lanka's dairy industry and making this nation self-sufficient in milk. All our attempts therefore are focused on this end goal. During the year 2019 we were able to considerably grow our distribution network which now allows our products to reach more consumers. We strongly believe in giving consumers a 100% local and natural alternative to what is available in the market and are happy to have also introduced a range of new products last year."

The new products introduced included specialty ice-cream flavours like Coconut and Cardamom and Coffee with Cardamom, Blueberry and Butterscotch, Portion Butter in 10g portions, 5kg Ceylon Butter Blocks, 1kg and 4kg Fresh Cream, 20kg packs of Frozen Cream and Pelwatte Curd in 450ml tubs. PDIL also relaunched its 400g Non Fat Milk Powder during the last year. Not limiting itself to dairy products only a tub of Garlic Butter was also added to the product range.

PDIL's highly-skilled research and development department led by Assistant Manager, Research and Development Suneth Gunathileke is also currently testing variations of a premium ice-cream range to be launched shorty. One of the most anticipated flavours in this range is the Cream Cheese and Sour Cherry Ice Cream which will be a novel flavour in the market. Meanwhile a locally produced Peanut Butter is also on the cards.

In keeping with its commitment to uplift Sri Lanka's dairy and related industries PDIL also carried out several welfare programs for dairy farmers and their families. Apart from imparting knowledge on new dairy farming techniques, PDIL also provides cattle feed to dairy farmers produced in its own feed mill at nominal prices. Furthermore educational assistance is also given to children of dairy farmers while low income community schools are provided with milk as an incentive to bring children to school.

Looking forward to 2020, PDIL also has plans to expand its state-of-the-art factory complex in Buttala to accommodate the new products and growing demand. The company is also looking forward to working with the authorities on ensuring that only the highest quality milk foods and dairy products are available to discerning consumers.

For more information on PDIL's extensive product range and other details, please contact 0112 452094 or visit its website www.pelwattedairy.com.