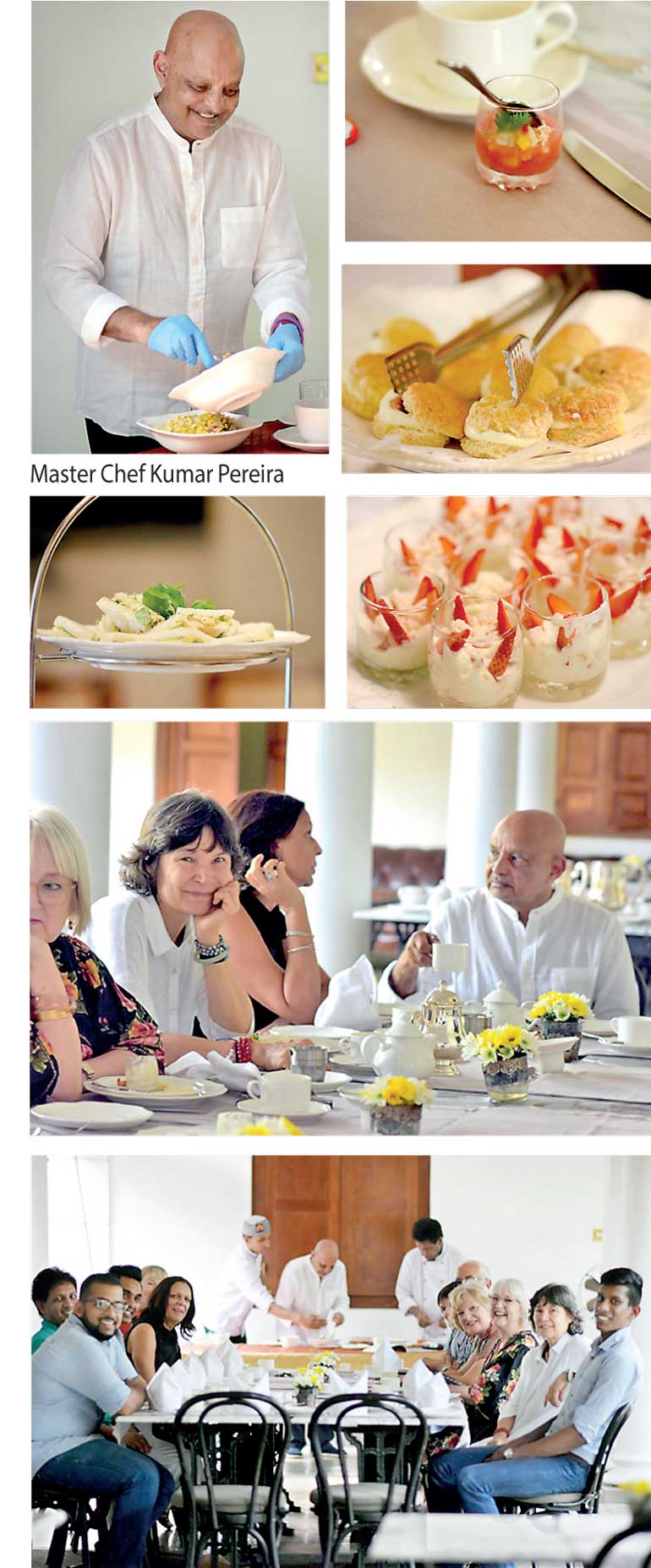 Australian Master Chef finalist Kumar Pereira recently stayed at Maniumpathy boutique hotel and held an impromptu cooking demo where he made his famous Crab Salad with Tomato and Green Tea Jelly for a small group of fans.

Maniumpathy is fast becoming a favourite amongst the Colombo boutique hotels with its relaxed atmosphere mixed together with the mood of this 150 year old home, all luxurious, and antiquity. In the heart of busy Colombo it is easy to forget where you are in this peaceful place and it was the perfect location for this intimate cooking demonstration.

Maniumpathy is a part of Manor House Concepts, a collection of six unique and individual boutique hotels in Sri Lanka, best known for offering the best in luxury and style making them the perfect getaway for a relaxed holiday offering the best of Sri Lanka.