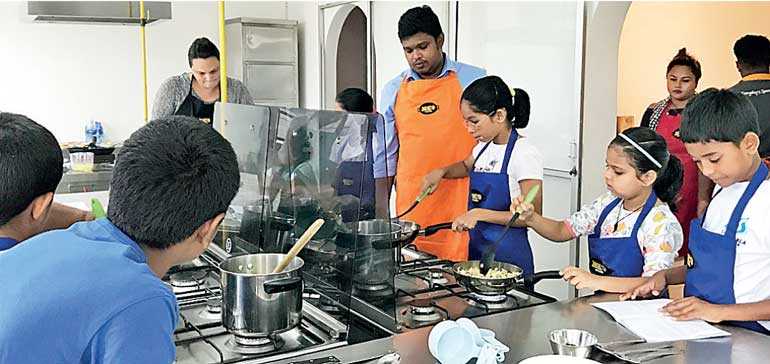 Children donned their aprons at the Ma's Kitchen food studio Mulutange and whipped up some sweet and savoury treats. The event was organised and put together by Ma's Kitchen, a leading food manufacturer, and the afternoon gave kids the chance to learn and improve their skills.

Ma's Kitchen cooking events are a fun way for kids to flex their creative muscles, spend time working in teams, and best of all: a great way to introduce them to the joy of cooking and baking.

"Cooking for children is not only about the ingredients, recipes, and cooking. It's about harnessing imagination, empowerment, and creativity. We make an effort to introduce ingredients and flavours that may not be familiar to many children, thereby getting them to broaden their palate for different food groups. We balance fun, unusual flavours with classic recipes they'll make again and again," said Sarah De Alwis.

Cooking teaches kids valuable skills that they can carry with them through life. Children practice hand-eye coordination, basic math and measurement tools when they measure ingredients, team building as they work in groups, and they also build a strong foundation for healthy eating. All of these skills are mixed in with delicious food and fun.