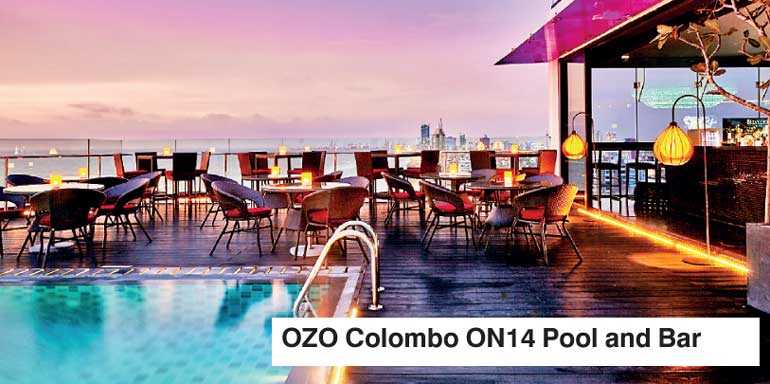 The scorching heat of summer has you longing for some cool relief, and all the while counting down to the best season of the year — the Christmas celebrations of winter. You may not be able to fast-forward the months, but we can most definitely start the celebrations earlier. ON14, Rooftop Bar & Lounge at OZO Colombo, is spreading the joy of the festive season this August with festive foods, drinks, music and good times.

ON14 is getting the festivities started early on in the year with Christmas in August, during which all their guests get a great chance to celebrate all the wonderful activities and events a Sri Lankan Christmas has to offer. Feel the breezy chill in the air as you get to enjoy a replica of the Northern Hemisphere's cold yuletide fun as you experience Christmas this summer!The rooftop bar and lounge will be transformed into a typical Christmas Eve, with twinkling lights, festive decorations, live music and carolling. There will be seven DJs playing, with the line-up including Big Daddy B (Bunty), Everton and Naushad. They will be playing off vinyl the best Christmas party music and the biggest hits of the 90s. But, Christmas isn't Christmas without presents, and that is exactly what guests will get to enjoy at this special event.

Serving up some hearty festive dishes, ON14 is cooking up the holiday spirit with carols, Christmas music and special drinks mixed up just for this jolly event. Enjoy the spirit of Christmas on Friday, 31 August from 8 p.m. onward at ON14, OZO Colombo. For more information, please contact OZO Colombo at +94 11 2 555 570 or visit www.ozohotels.com.