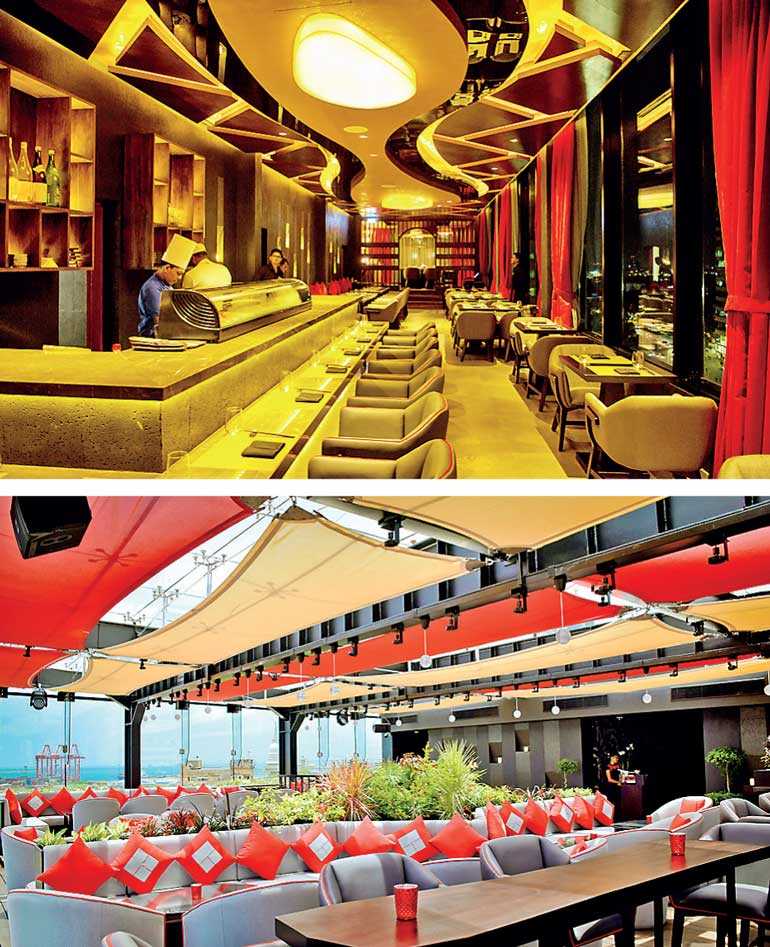 Perched on the rooftop at The Kingsbury Colombo, with a spectacular panoramic view of Colombo's burgeoning skyline and shoreline, Cé La Vi, the first-ever luxury, lifestyle brand in Sri Lanka is quietly revolutionising Colombo's leisure and entertainment space. Redefining an Asian flair, CÉ LA VI's multi-faceted space encompasses a lounge and a modern Asian Japanese influenced restaurant.

Everyday Cé La Vi has its signature sunset sessions – a perfect setting to enjoy cocktails overlooking the Indian Ocean, Cé La Vi is open until late. The lounge produces seductive beats while transitioning from a cocktail lounge to a more upbeat tempo by nightfall on weekends. The music is specially curated, with live local bands and A-list DJs on certain days of the week, showcasing handpicked music genres across the lounge.

Besides serving up a menu of Modern Asian cuisine that is sure to excite any gourmand's palette, Cé La Vi is also a feast for the senses as the venue offers patrons the view of the city's skyline and ocean. The restaurant boasts a Teppanyaki station and is the perfect location for a romantic dinner, family get together or even a business lunch which will undoubtedly impress clients.

The lounge offers guests the option of either enclosed or al fresco dining while overlooking the Indian Ocean. The lounge features a spanning view of the city skyline, not to mention the exotic, one-of-a kind, signature cocktails. Sip on expertly crafted signature cocktails by master mixologists and enjoy the entertainment every night. The lounge features cozy sofa seating, lined with a sleek modern bar.

Hailed internationally as a leading lifestyle and "must see" destination in Asia, Cé La Vi is a staple in Singapore's urban landscape, perched 200 metres on the pinnacle of the magnificent Marina Bay Sands integrated resort and is also located in Hong Kong, St Tropez and Kuala Lumpur.