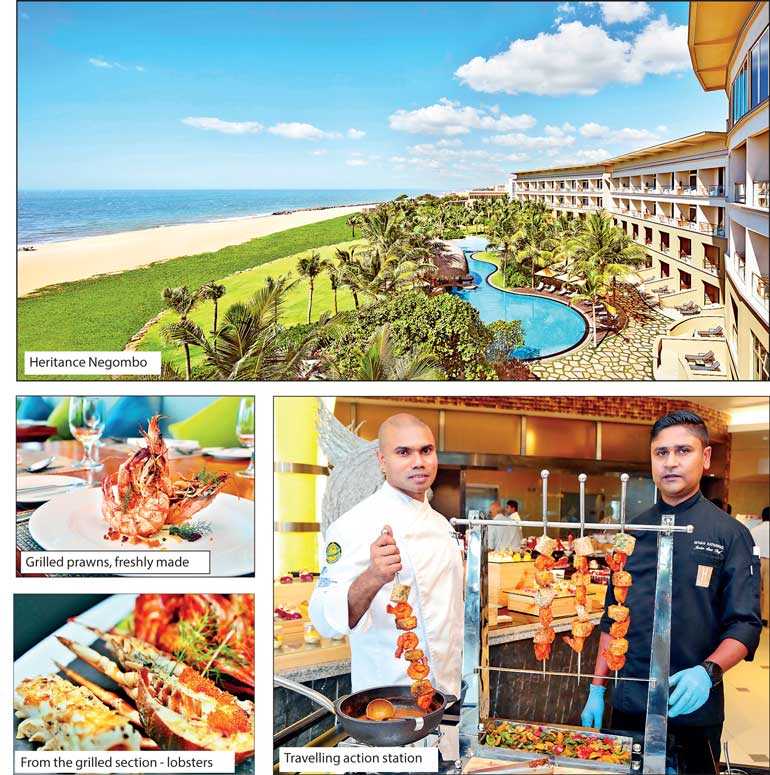 ---
With the many aspects Sri Lanka has been blessed with, its rich and vibrant food culture is increasingly becoming an important factor in putting our island nation on the world map. Each district presents its own distinctive flavour spiced by the local traditions and cultures that are unique to each destination.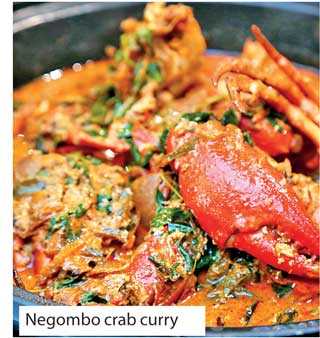 For Negombo, its seafood takes pride of place. A coastal town, the people wake up to the call of the fisherman returning home with their catch. Negombo lellama also known as the grand fish market of the area has entered many a documentary and influencer and blogger posts since of late, for this very reason.

As a city close to the international airport, Negombo is also one of the key transition areas of tourists. When the industry was at its peak, the city's street food culture was strong, presenting many a livelihood option to the local fisherman. However, at its current phase of recovery, many of these fishermen along with agri farmers of the area are at a crossroad. This is when one of its key hotels stepped in to support the local community by launching a special Sunday lunch based 100% on local supplies from the area.

Heritance Negombo, a hotel by Aitken Spence Hotels group, on 27 October launched 'Let's Sea' Sunday Seafood Lunch empowering local communities by purchasing 100% of all produce for the dedicated lunch from Negombo communities. While the hotel's purchasing practices supports local suppliers, the dedicated lunch will, the hotel hopes, support the community upliftment and thereby livelihood empowerment.

With over 40 dishes lined up including all things fishy – from oyster bars to grilled action stations tossing lobsters to prawns to varied fish, from novel starters to local favourites and a host of hot food and desserts – 'Let's Sea' is a true celebration of Negombo. The dishes itself feature a combination of traditional dishes inherent to the area as well as a fusion range drawing inspiration from age old recipes and adding delicious twists to offer something unique. Recently accoladed with 21 medals at the Culinary Art Food Expo, the Heritance Negombo kitchen team lays out a truly remarkable spread for guests to savour.

On the menu are local favourites such as Negombo crab curry, tempered cuttlefish and fish curry, as well as novel tastes from Caribbean spiced fish wrapped in banana leaves, Spanish seafood rice, Shrimp Etoufee and Lobster and prawn pie among many more! The oyster bar with a range if dressings, shooters and condiments; and the freshly grilled lobsters are among the most popular. The salads to start with are individually placed with the likes of crispy hadalla with fried onion, eggplant and coconut sambol, king crab, sweet potato, caramelised pineapple and temped kakan, marinated octopus, herb roasted potato, pickled cucumber; and deep fried squid with ginger chipotle salad, among others.

While the dishes are each perfectly flavoured, Heritance Negombo operates travelling action stations during the lunch, presenting an inimitable offering. While guests tuck in to their main, the 'magic stick' does the round presenting boneless fish marinated overnight in their own 'seafood rodizio grill signature garlic wine white sauce' and grilled to perfection. While the chefs make a show out of the presentation, the seafood meatball and prawns served are impeccable.

Once the guest settles down with the dessert (over 15 varieties to choose from), yet another station makes its way to each table – setting up one of the hotel's signature desserts, individually for the table. Laid out on a transparent slab, the dessert is an assortment of flavours – from mango and raspberry jellies to sorbets to a large cocoa bean which is to be smashed with a spoon revealing an absolutely delicious chocolaty hazelnut treat – paired well with each element perfectly placed on the slab.

Undoubtable a delicious offering, the 'Let's Sea' Sunday Seafood Lunch is a not-to-be-missed affair. On every Sunday at the Bluetan restaurant from 12:30-2:30 p.m., the extensive offering is priced at just Rs. 6,000 nett.

The hotel offers attractive beverage deals to be paired with meals. The lunch is also part of a cardholder dines free offer with Nations Trust Bank. With the best seafood lunch just a 45-minute drive away from Colombo, make your reservations with Gayathri on +94 76 877 6710 to avoid

disappointment.