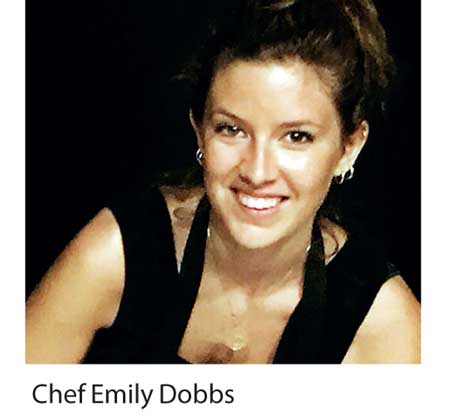 The Colombo Supper Club will be starting a pop up restaurant which will be run by British Chef Emily Dobbs of Weligama. The pop-up will commence on 23 February at 7:30 p.m. at the Flamingo House.

Dobbs was the first to popularise Sri Lankan food in UK which she began through her quirky pop up stall down the Druid Street market every evening. Now she is here to serve the locals a twist of Sri Lankan and British Food.

She also launched her first ever cook book under the title 'Weligama-Recipes from Sri Lanka' where she shares her favourite Lankan inspired recipes. Dobbs fell in love with Sri Lankan food as a child visiting her uncle who lived here when the country was in the midst of civil war and her family seemed to be the only tourists. Years later, as a flourishing chef in London, she was determined to bring the food she loved to the city where she lived.

The pop-up will feature a variety of mouth-watering pieces that consist of innovative and lively combinations of traditional flavours and unique textures.

The menu will entail deep fried string hoppers, crab mayo and chive flowers, beetroot curry, buffalo labneh, poppadom, mini egg hoppers, cashew ajo blanco, pickled papaya, salted buffalo labneh and red chilli and mint salad.

Roast spiced chicken with coconut milk butter gravy or cauliflower cheese with tamarind and red chilli with sweet potato mash, pineapple salsa and gotu kola with pumpkin pickle and coconut and pomegranate are also some of her specials that will be available at the stall.

Sri Lankan Pavlova with salted cinnamon meringue, local fruits and saffron cream are the sweet plates that will be offered alongside.

The Colombo Supper Club together with flamingo house and their beverage partners, wineworld are the main organisers of the pop-up restaurant that will give both locals and tourists the chance to enjoy a casual meal with a blast of traditional flavours.