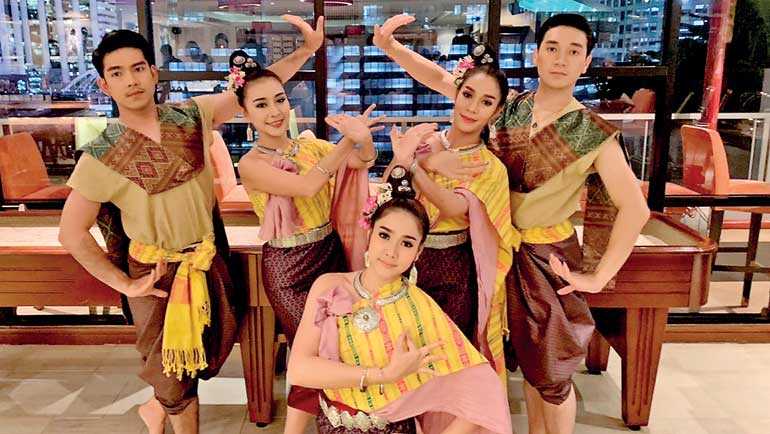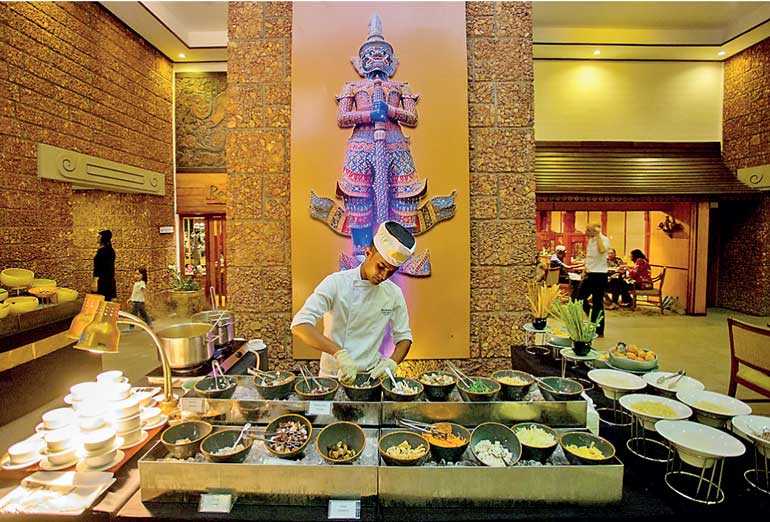 Buffet with over 90 dishes, dance troupe and craftsmen
Cinnamon Lakeside will launch a 10-day Thai Food Festival to showcase the best of Thai cuisine, complete with food, décor and music and more, from 19 to 28 September.

The 10-day Thai Food Festival will feature authentic cuisine from Thai Master Chef Bongkot Sabpong, as well as décor and music at the Royal Thai restaurant and terrace, overlooking the pool and Beira Lake. Enjoy over 90 authentic Thai dishes including salads, appetisers, soups, mains and desserts, along with 20 live action stations. The festival will also feature performances by a dance group from Thailand, traditional handicraft makers and food carvers creating specialty items at the venue. Guests can enjoy all for just Rs. 2,950 nett per person, daily from 7 p.m. to 11 p.m.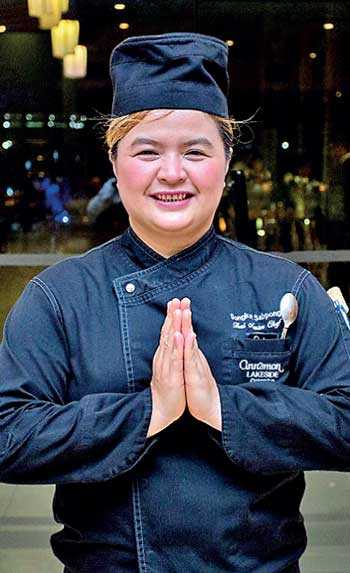 This year, the Royal Thai Embassy in Colombo joins hands with Cinnamon Lakeside with the vision of making the festival a larger, more extensive event including dance and entertainment acts, as well as craftsmen from Thailand, all adding to the authentic experience for guests to enjoy.

"It is with much pleasure that the Royal Thai Embassy joins hands with Cinnamon Lakeside to organise the Thai Festival during 19-28 September 2019," said Ambassador for Thailand in Sri Lanka Chulamanee Chartsuwan.



"This event builds on the success of the Thai Food Festival, which has been held for three consecutive years at Royal Thai Restaurant, the only 'Thai Select' Restaurant in a five-star hotel in Sri Lanka. 'Thai Select' is the certification awarded by Department of International Trade Promotion of Thailand which certifies not only the bona fide Thai cuisine, but also the hospitality and ambience which reflect the world-famous Thai-ness.

"Thai cuisine is something all Thais are proud of; something like a name card we Thai people often use to introduce ourselves to people from other cultures. The festival at Cinnamon Lakeside this year is even more special with showcase of a variety of Thai cultures, from dancing and music, to fruit carving, and hor d'oeuvres making. Diners can also try their hands at creating garlands made from special clay, bamboo weaving and gold screening.

The participation of the Royal Thai Embassy in this festival reflects our commitments to stand by our Sri Lankan friends, and our confidence in this beautiful country," added the Ambassador.

Don't miss out on this opportunity to savour the delightful and authentic flavours of Thailand. Make your reservations early to avoid disappointment by calling 011 249 1945.

Follow the excitement on Facebook and Instagram:

www.facebook.com/cinnamonlakeside

www.instagram.com/cinnamonlakeside