Mixed Grill
---
Calorie Counter being a pioneer in the health food industry in Sri Lanka recently upgraded its menu with a range of new healthy options. A variety of salads and grills created by Calorie Counter's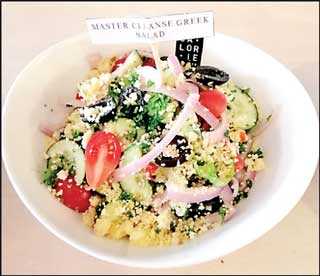 Master Cleanse Greek Salad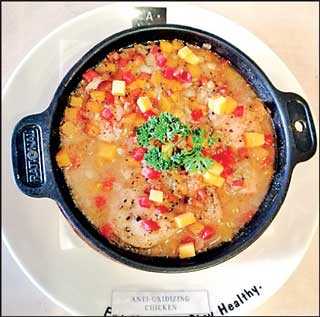 Anti-Oxidising Chicken
Founder Duaine Peiris himself have been added to an already extensive menu that includes an array of quick and tasty sandwiches that are not only light on one's diet but also on one's wallet, as well as healthy snacks such as wraps, salads and juices, and even delicious smoothies throughout the day.

On the salad menu is four new options featuring a Revitalising Detox Salad, Hydrating Salad, Master Cleanse Salad and an Iron Boosting Salad. The salads include many super foods like Kale and Avocado with other high-nutrient ingredients adding a power-packed punch to each bowl. Calorie Counter even uses its own in-house healthy salad dressings to ensure optimum health benefits.

For those who love their proteins the grills menu at Calorie Counter has also been upgraded with an Anti-Oxidising Chicken, Vitamin-rich Coconut Chicken, Lean Pesto of the Sea and even a Mixed Grill. Using tropical ingredients such as coconut and mango, the dishes ensure tons of flavour and variety. Once again the sauces and dressings are made using natural ingredients and keeps the calorie counter in check.

For more information visit the Calorie Counter outlets at Colombo 7, Colombo 5 and the Galle Fort.