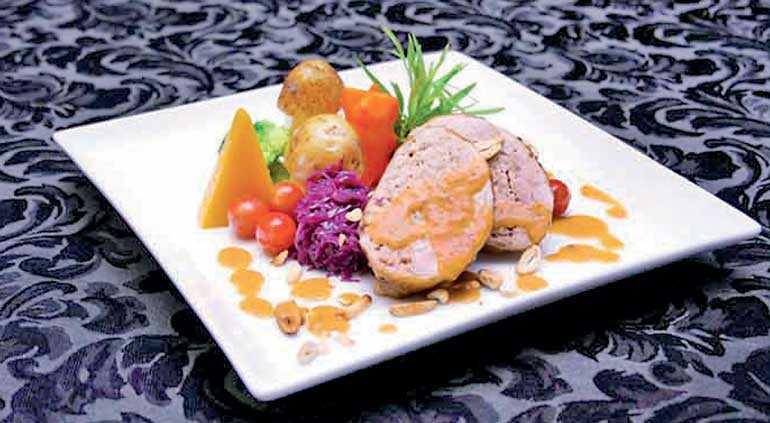 The Galadari Hotel's popular fine dining restaurant the California Grill is taking another step forward with its popular promotion 'Journey'. An exciting cycle of five new menus will be introduced every Friday commencing 3 August.

The immensely popular promotion 'Journey' which takes place every Friday at the California Grill is now further becoming gastronomically appealing, taking you on yet another flavourful fine dining experience.

The enticing set menus offer 22 miniature signature items of the restaurant. All the menus are designed to engulf you with the ultimate dining experience. Norwegian Fresh Salmon with Avocado, Bluewater Lagoon Prawns, Crab Sushi with Wasabi Cream to Olive marinated Golden Scallop with Pomegranate Vinegar, are just a mere reveal of what is more to come.

To add further to the suspense of the new 'Journey' experience the menus offer many exciting dessert choices for the sweet toothed. fresh almond chocolate macaroons, baileys and nougat mousse, American chocolate chip mousse with spicy passion fruit, crunchy rose and lychee cheesecake with berries, spicy chocolate fondant with cheese ice cream and apricot marmalade, baileys and coffee panna cotta with walnut brownie in fudge sauce. These are just a few of the sweet indulgences you will encounter with our different menus available on that particular Friday.

A mention must also be made about the musical entertainment of 'Jazzmataz' who will keep your toes tapping throughout this entire encounter. So, keep your Friday nights free, no need to ponder where you will be dining. It will be the California Grill restaurant without hesitation.