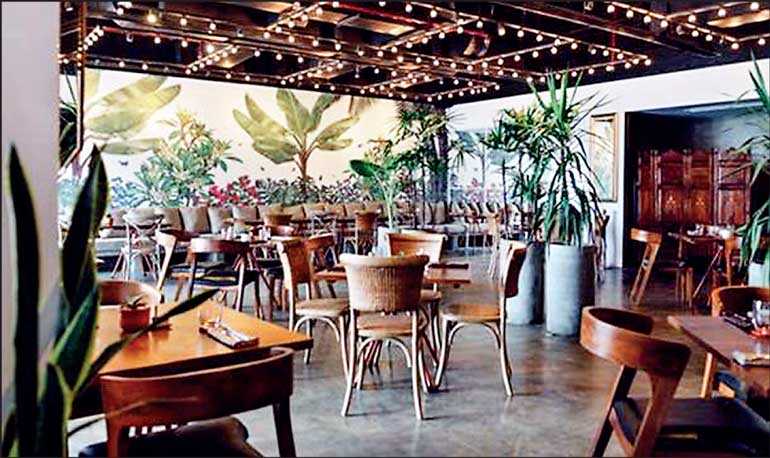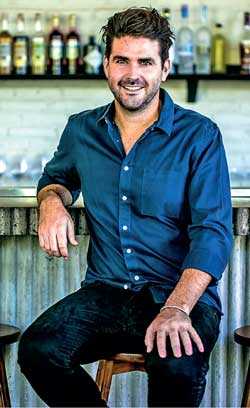 Botanik Rooftop Bistro & Bar is proud to collaborate with Colombo Supper Club to host Chef Benjamin Cross of Mason Bali and Fishbone Local and previously, Ku De Ta, this 5 and 6 December for Botanik's 5th Pop-Up Dinner in the Takeover Series that began early in 2018.

Botanik Rooftop Bistro & Bar is an eclectic space and is celebrated as one of Colombo's favourite rooftops. Nestled in the heart of Colombo's historical and business districts, it is where meticulous design, intricate cuisine and warm ambience come together as one. It was proud to have been featured in Conde Nast, BBC, and are noted one of the top bars in Colombo on TripAdvisor.

The pop-up is being hosted in collaboration with Naserah Tyebally of the Colombo Supper Club, who managed to entice and educate the palettes of Sri Lanka with up to 16 pop-up dinners across two years, showing appreciation for and exposing a variety of cultures around the world with cuisines from Latin America to Catalan, Singapore, Japan, India – the list goes on. Colombo Supper Club aims to uplift the food culture within Sri Lanka by introducing clients to a range of rare ingredients that stretch the palate, as well as showcase unique culinary technique in cooking; all of which is made possible through the high calibre of chefs featured in the past.


Mason is a new restaurant dedicated to the timeless craft of using carefully sourced, quality ingredients to make good food from scratch, by hand. Mason which, like the craft of masonry itself, is squarely focused on creations built from the ground up. Only the finest raw materials are sourced – locally and organically, wherever possible – and a pared-back approach is taken from start to finish. Chef Benjamin Cross employs ageless cooking methods like smoking and wood-fire grilling to coax maximum flavour from minimal ingredients. They are looking forward to hosting Benjamin Cross at Botanik and putting on his culinary performance for the Colombo audience.

The event, spread across two nights, will offer a limited number of dinner seats to the food and drink audience of Colombo, to showcase what the city has to offer, as well as educate the local audience on international culinary techniques and experiences. This take over is possible thanks to the official airline partner Sri Lankan airlines, official hotel partner Fairway Colombo, official Beverage partner Rockland and Wine World and Official Food Supplier East West.

The pop-up event will take place on 5 and 6 December at Botanik Rooftop Bistro & Bar in Colombo, Sri Lanka; for tickets contact Naserah Tyebally on +94 772 300 038.