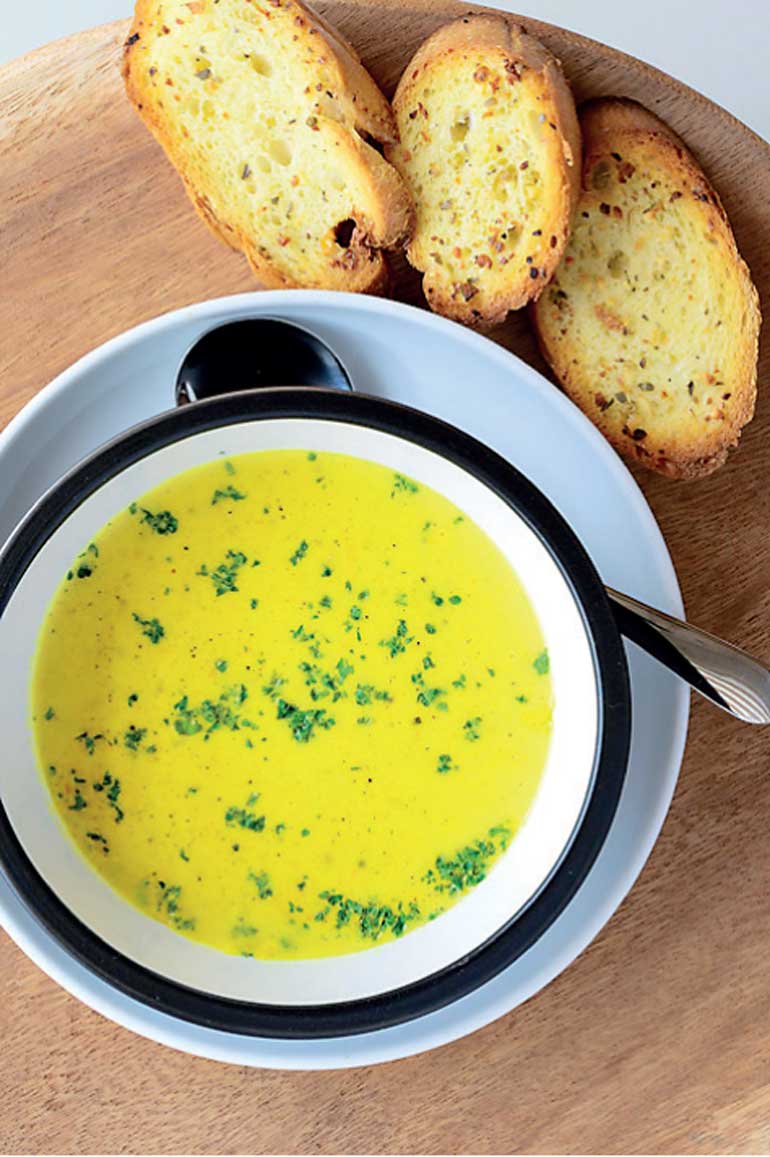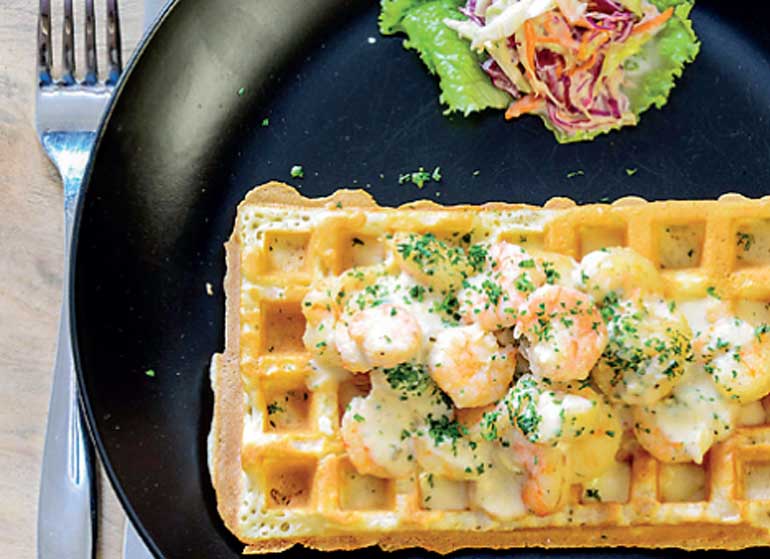 Someone once said that the most important meal of the day is your breakfast, but no one really specified and said breakfast needs to be a "morning thing". Keeping this in mind, Colombo's pioneering café to serve anything and everything with a good ol' warm waffle, The Waffle Café, recently introduced an "All-Day Breakfast" to its scrumptious menu.

Speaking on the launch of the all-day breakfast option Founders Durgaand Marcus Kenny noted, "Breakfast is something I can personally eat at any time of day. When you couple it with a waffle which is like comfort food extraordinaire what more could you ask for. In fact we invite our customers to have breakfast for all three meals of the day!"

The Waffle Café which serves up original Belgian and Liège Waffles with a range of spicy and sweet toppings that have been the talk of the town especially with their unique names like Boothaya's Buttons and Gini Kukula.

The latest addition to the menu includes the Sunny Side served with a Brussels Waffle and a choice of coffee or juice, Seeni Sambol with a Fried Egg, and Sautéed Mushrooms with Fried Egg and Sausage with Fried Egg served on top of a delicious waffle.

The Waffle Café also hopes to introduce a Kid's Combo Meal for the little ones who love their waffles with just about anything and in some cases everything on them.

Open from 10 a.m. to 3 p.m. and 5 p.m. to 10 p.m. from Tueasday to Sunday (except Poya Days), the Waffle Café is situated at a hard-to-miss location at 901, Kotte Road, Etul Kotte. For more information please call 0112871200.