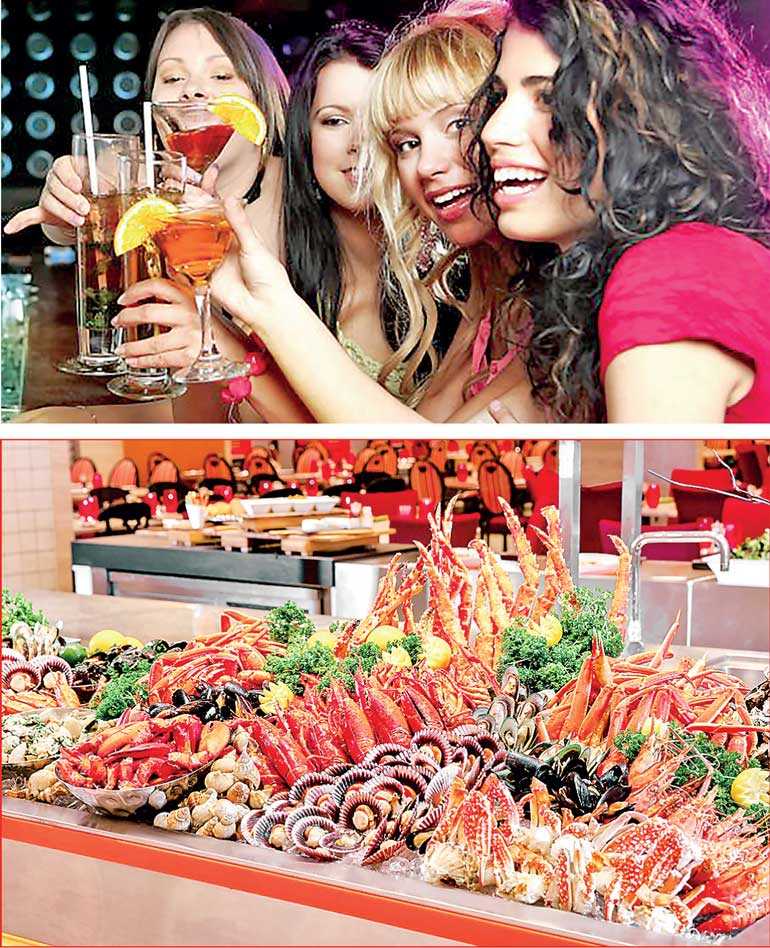 ---
The month of September will prove to be grand indeed, at Cinnamon Grand Colombo, as several promotions kick off to give guests new and exciting experiences in the heart of the city. From an

international seafood buffet to an authentic Italian spread by Cinnamon Grand's resident Master Italian chef, and an exclusive evening just for the ladies, exciting memories are sure to be made during the entire month.
Seafood Buffet at The Lagoon
Starting on 1 September, guests can experience the seafood buffet at The Lagoon every Sunday from 11:30 a.m. to 3 p.m. An international buffet befitting all foodies, who are on the lookout for an extensive array of seafood and more, the buffet features the likes of baked oysters, crab meat soup, mee goreng, Thai fish cakes and much, much more. Priced at Rs. 2,545 nett per person, guests can also use the pool during this time. For reservations call 011 249 7371.
Chef Rino's Italian Buffet at Cinnamon Grand's Echo
Experience the true taste of Italy with a range of specialty dishes created by resident Italian Chef Rino Sera every Friday at Cinnamon Grand's Echo restaurant. From exquisite pizzas, pastas and tantalising desserts, you're sure to feel like you've stepped into the Italian countryside each time you try the buffet. Then pair your dishes with an Italian wine to complete the experience. Bring your own bottle of wine or enjoy 50% off on selected Italian wines. Starting on Friday, 6 September from 7 p.m. to 11:30 p.m., the buffet is priced at Rs. 2,545 nett per person. For reservations call 011 249 7485.

Ladies Night at Sequel

Friday, 6 September is a night exclusively for the ladies! From 6:30 p.m. – 12 midnight at the Sequel room, enjoy 50% off on drinks made from the guest mixologist, special entertainment from a lady DJ, a raffle draw and unique acts to keep you on your toes throughout the night. Entrance is free. For reservations call 011 249 7361/2.
International Sunday Brunch at The Courtyard
The International Sunday Brunch the Cinnamon Grand's Courtyard lobby offers a wide variety of appetisers, mains and desserts from around the world, for the entire family to enjoy. From 11:30 a.m. to 3 p.m. every Sunday, guests can choose from three versions – Brunch at Rs. 4,000 nett per person; Beer Brunch at Rs. 4,500 nett per person; and Bubbly Brunch at Rs. 6,000 nett per person. For reservations call 011 249 7440.

Follow all the excitement on Facebook and Instagram:

www.facebook.com/CinnamonGrandC/

www.instagram.com/cinnamongrandcolombo/