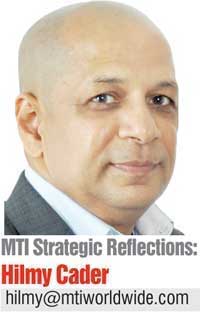 The Government and the private sector (in anticipation and lobbying) spends disproportionate amount of 'energy' on the National Budget.

What is more important and an essential pre-requisite is a National Strategic Plan. This should include a clear strategic direction, stable policies, strategically conceptualised initiatives and econometrics – covering all aspects of human life. Without this, budgets are likely to be sub-optimal.

Do we have a National Strategic Plan? Is it based on research, analytics, technocrat-inputs and wider stakeholder engagement? Or is it based on political ideation?

Strategising is a disciplined competency that must be learnt of 'book and men' and then learn to 'play the game'! (from the Royal College song).