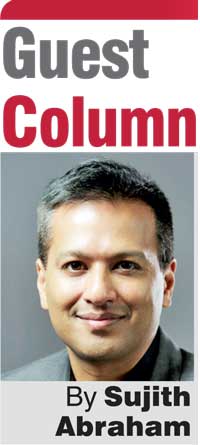 Technological innovation plays an important role in accelerating the growth of the global economy. But just as important is having passionate people who can articulate a compelling transformational vision to customers, and who are also genuinely committed to transforming their own environment.
The cloud is a game changer

Cloud computing has lowered the infrastructure hurdle, empowering enterprises of all sizes to access software and services through a web-based subscription model. Companies across Asia Pacific are becoming more familiar with the benefits as cloud reshapes the business landscape.

Established companies are moving to the cloud to become more flexible, while newer, more nimble companies are using the cloud to quickly roll out time-tested best practices. This removes issues of availability and reliability, enabling companies to focus on driving innovation.


As tech changes, so must companies

One thing is common across all companies planning to move to the cloud: high expectations for what it can deliver. But product innovation alone is not enough. To meet high expectations, companies like Oracle must constantly evolve internally to attract, retain and develop top talent.

Nowhere is this more important than with salespeople. They are the first to reach out to new customers and must double as business strategists to understand the customer's vision and map out a technology strategy that will get them there. They must propose simple solutions to complex problems.

The importance of having well-rounded salespeople that are motivated and engaged is the driver behind our ongoing effort to revitalise our 'people plan'. We're building a life cycle that ensures our salespeople get something from each step of their journey at Oracle regardless of whether they're a fresh grad or an experienced professional.

We have a rich history, but we refuse to rest on our laurels. Oracle is changing. We're not offering a transit point; we're offering a destination – an opportunity to build a long, outrageously successful career.


Enabling the right people

We began revitalising our people plan at the foundation: recruitment.

It's crucial that managers and recruiters understand what the right profile is for a salesperson and how to determine whether they're a good fit. We don't want to make a bad decision; if we bring in the wrong person it's not good for them and it's not good for us. So we equipped our managers and recruiters with the tools to assess a candidate's skillset and cultural fit.

Conveying the right message is equally important to attracting the right people. We're doing everything we can to give candidates a really good sense of what Oracle's about and the opportunities that a career at Oracle offers.

Once we hire the right people, we put them on the path to success.

Every journey at Oracle begins with an onboarding program that ensures new hires hit the ground running. It's all about answering important questions that will get them started: How do I connect with my team? How can I work with people that aren't necessarily on my team but are part of my vertical team? How can I help others and who can help me when I need a hand?

After new hires become part of the Oracle family we spend the next one or two years building their core competencies. Everyone brings something to the table from the start, but there's always room to enhance competencies that ensure a successful career at Oracle. Whatever it is new hires need, we find a way to help where there's room for improvement so they're truly competent at the end of those two years.


Growth and advancement

Employees with solid core competencies eventually start thinking 'You know what, I can do these things. What's next?'

That's when they have key assessments with their managers that help them take ownership of their careers. Employees will get a holistic picture of their current competencies and where there's room to develop – enough to let then say 'I'm good at A, B, and C, but if I want to be great, I need to work on D, E, and F'.

For instance, this might lead them to ask 'how do I get better at reading financial statements?' Financial statements often allude to problems in the business that we can map solutions to. As we invest in employees to help them reach their full potential, they'll be able to identify and tackle these problems. That's where they go from good to great.

Once employees close in on greatness, they start thinking about their next career move. It's not just about growing in their current role; it's about going to the next level.

Someone that's been doing sales for a long time, for instance, might want to become a key account director. So they start thinking about what will get them there and what paths are available. Maybe they have a discussion with someone – a mentor or buddy – that helps their leverage their strengths. It all comes back to facilitating their ability to take ownership of their career. Helping them pick a direction and go with it.


Keeping on the right track

The whole idea is that we want you to be here for a long time. We want you to be the future of this company. If you're one of the new grads coming in, we want you to take over our jobs and define the future of this company.

To make sure that happens, we're creating an environment that keeps employees connected with the right people throughout their journey – a workplace where managers always help employees take the next step towards success.

We want our people at Oracle to be excited about working with some of the biggest brands in the world, helping them not only devise and deliver cloud strategies that improve industry standards, but creating new, game-changing innovations. Bringing our people the best training and immersive experiences that allow them to continually grow will not only help Oracle become the #1 cloud company, it will help our customers become #1 in their respective fields too.
(The writer is Group VP, Strategy and Sales Development, Oracle Asia Pacific.)