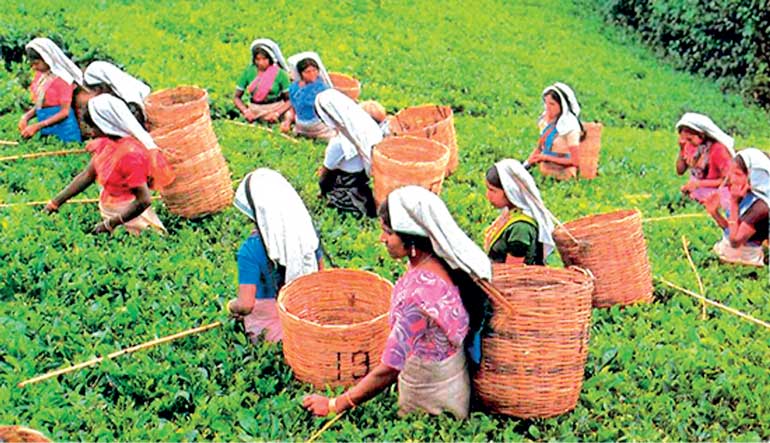 Last Thursday the fourth BIZMEET organised by JCI took place in Colombo focusing on ethics in supply chains. The panel was engaged in discussing this topic from different viewpoints (government, bilateral, private sector, civil society) and various challenges and also solutions were presented. The forum was well attended, especially by young entrepreneurs and students and civil society as well.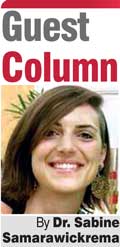 During the event it became clear how important it is to connect, exchange and share ideas and opinions.

Especially in the field of sustainable development, awareness on challenges and respective solutions is still very much needed, across sectors. We have a large number of young individuals in Sri Lanka who would like to improve their country, they are motivated and eager to learn – however they lack either access or the space to share their ideas and connect with others who might be suitable cooperation partners or even funding entities.

Bringing people together for increased impact will be one crucial precondition to develop a sustainable Sri Lanka.

Consider the entire supply chain

The forum also showed how important it is to consider the entire supply chain, including each and every involved party, and to set up a comprehensive system regarding the triple bottom line, already when starting a business.

Many projects which we see today are unfortunately only thought through halfway, they consider a single bottom line and face issues straight after their start. Hotels which don't have enough water to supply their facilities, apartment buildings which have insufficient waste solutions, new office buildings on roads which are already experiencing heavy traffic jams, even on weekends… these shortcomings don't only lead to economic challenges for that business, they lead to environmental and also social issues.

Why should a golf course of a large hotel be watered when surrounding communities face water shortages? Why shall others have to deal with insufficient waste disposal activities of new projects? Halfway-thought-through projects always lead to challenges, in this or the other way.

Times are gone where no one would find out, or where the public would keep silent. Today they talk and communicate, they take pictures, they post them on social media, they raise awareness and also they blame and shame… information is spread faster than anything else. This cannot be ignored by any business, not even by those who do not necessarily care about a triple bottom line.

A smart business would however care very much about it, as it simply makes business sense. It is actually really easy to explain: where the world is heading right now a business is not only unethical but rather economically irresponsible if it is not focusing on sustainable conduct, especially if it is including an extended supply chain.

It is simple, without water and land there is no food, without sand there is no glass, without wood there are no cupboards, without animals there is no meat, then businesses transport the raw materials across countries, and come up with artificial plants and meats, artificial seeds, artificial food… however these solutions are again only thought through half way.

We already see in Sri Lanka what results out of artificial seeds which need chemical fertiliser and pesticides as well as weedicides. We see all over the world, how humanity gets sick because of its distorted food habits. Isn't it paradox that we rather invent artificial food, rather than conserving what we already have and make the best use of it?

Social factor in supply chains

And the same applies for the social factor in supply chains. A supply chain which is discriminating against certain services and disrespecting certain roles where others are highlighted – independent from the actual value the different parties bring to the table – is prone to face challenges in the long run: without the farmer there is no food, without the peeler there is no cinnamon, without the garment workers there are no clothes, without the tea plucker there is no tea, and the list goes on…

None of these supply chains which are crucial for Sri Lanka can work without this work force – so how come that especially these positions/roles are so little respected and highlighted? And I'm not talking about tourism magazines where they are eventually displayed. What is their value contribution and what is contributed by those businesses that follow in the supply chain? This does not mean to diminish any efforts of any businesses, this viewpoint shall rather raise awareness on the labourers' efforts and crucial contribution to the supply chain.

It is not rocket science, labourers or employees will only work for minimum salary if there are really no other opportunities for them (and in Sri Lanka many people lack sufficient opportunities, however does that mean we should stick to the old system and make use of this situation?). And until they find something else they will try to go out of their way to make some extra income – even if that means "harm" for the business they work for. And what do we do? We call them unreliable. Just think of it for one minute – what would you do in this position? If you are underpaid, overworked and disrespected.

How many Sri Lankans do we have who leave the country each year to search for better opportunities outside the country? They don't go because they don't like the country, they would very much prefer to stay with their families and live in this beautiful island.

In Sri Lanka the majority of businesses struggle with staff, to find them and to keep them. Why do people leave so frequently? Looking at some remuneration schemes one doesn't wonder. Even if salaries are paid according to the law – a sustainable business will have to look into more than that – how to attract the right work force and how to offer interesting jobs?

Education system

On the other hand, the education system also needs to do its part to develop a work force which can work independently as well as in teams, which can conduct tasks at the required level and which has learned to appreciate the possibilities in the country – rather than searching for jobs outside Sri Lanka. But to do so, there have to be real possibilities – not just compromises.

A sustainable business in Sri Lanka needs to ask itself: why are people leaving? What are they searching for outside the country? Is it remuneration or maybe other aspects too? Research shows that money is only one thing, many of those who work abroad also have high expenditures and can hardly save something; rather when asked they would prefer staying in the country.

But it is not only the money; it is also that involving in certain jobs is connected with disrespect, with a certain sort of shame and low acknowledgement. It is simply not attractive enough. Why would anyone with real choice, move into a foreign country to be employed lower than in Sri Lanka, facing social and legal discrimination and sometimes even mental and physical abuse and in worse cases even death? Leaving family and friends behind?

Today, businesses to be really successful have to look into these aspects and find ways of conducting their activities not only in a manner which is not harmful to society and environment, but more than that, find solutions for challenges we face in the country. Here I do not talk about charity or asking an organisation to run at a loss. There are ways – and we have companies in Sri Lanka who have understood and already implement this approach – to balance out the triple bottom line.

For a start, a stakeholder map can outline each and every one who is affected by the business activities. These stakeholders also need to include the natural habitat/ environment. A simple SWOT analysis will show also which risks the business might face. Do not keep the challenge a risk, make it an opportunity!

Look at the stakeholder map and see how your business can be set up that it can run profitable including benefit for society and environment! These are organisations we need today, because they can lead Sri Lanka to a position which is sustainable in the long run.