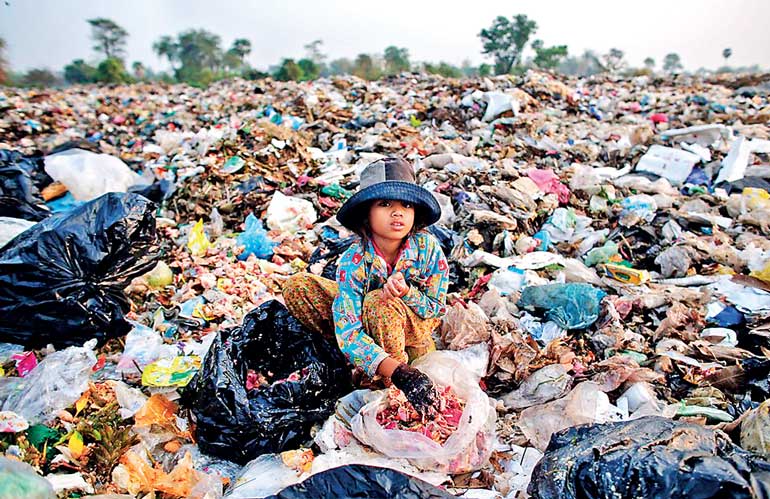 An UNEP report mentions that 1.3 billion tons of food is wasted annually
The amounts of forgotten and disregarded food that are disposed and thrown into landfills globally are highlighting the current unsustainable practices of our "waste society". Not only affluent nations as a whole, but also parts of societies of developing countries waste food at large scales.

An UNEP report mentions that 1.3 billion tons of food is wasted annually. Food waste is especially challenging as it is related to a number of factors: the land which is used for agriculture and livestock, excessive water and energy demand, breeding and slaughtering of animals, chemical usage on soil, packaging and transport, climate change impacts, globalised supply chains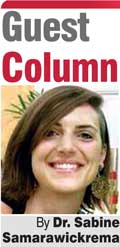 transporting food from one world to another…

"Each year, food that is produced but not eaten guzzles up a volume of water equivalent to the annual flow of Russia's Volga River and is responsible for adding 3.3 billion tonnes of greenhouse gases to the planet's atmosphere. In addition to its environmental impacts, the direct economic consequences to producers of food wastage (excluding fish and seafood) run to the tune of $750 billion annually" (UNEP, 2016).

At the same time we are reading about reports highlighting the number of people in this world who starve, are malnourished and have no access to save water and food, despite the fact that we are shipping food products all around the globe.

A latest World Bank report estimates that the demand for food will increase by 50% as the global population grows, creating more food waste. More people – more waste. According to the FAO study, 54% of food wastage occurs during production, post-harvest handling and storage. 46% occurs after processing, distribution and consumption. In Asia the wastage of cereals, rice, is particularly high leading to large impacts on carbon emissions and water and land usage. Compared with that, Latin America's high income regions are responsible for about 67% of meat wastage.

Causes for food waste are a combination of consumer behaviour and lack of efficiency in the supply chain. Another reason is that supermarkets face the challenge of expiry dates which are often not even necessary, however facing potential law suits of customers producers include expiry dates to be on the safe side.

Consumers globally predominantly have a mindset where once a products expiry date is exceeded, they do not feel comfortable eating the product anymore – even if common sense allows safe consumption. Where some supermarkets cooperate with homes to give the food to those in need, others dispose everything. Some even go to the extent in locking up their waste containers to make them inaccessible for the homeless or other consumers who target such products.

Especially developing countries face major food losses due to financial and structural limitations in harvesting technique, storage and transport infrastructure combined with challenging climatic conditions. Solutions given by the FAO report are:
improve agricultural practices at the point of production
better balance production with demand
if there is food surplus to re-use and find secondary markets or donate the food
where reuse is not possible, recycling and recovery should be followed
For Sri Lanka estimates range up to 30% of food waste annually. On the one hand side due to inefficient production, storage and transport solutions in some parts of the country and on the other hand side due to unsustainable consumer behaviour. Those who can afford like to overstock and buy more than needed, take a lot more from the buffet than which one person can eat and hook up to "buy one get one free" and other promotions. Consumer expectations and demands require supermarkets to offer various product lines. Also consumers expect that products are cheap, and it is much easier to throw something which was cheap, than a product which was expensive to buy.

However there are a number of positive activities which have to be mentioned and which hopefully will increase and help creating a 0-Waste Sri Lanka.
There is a culture of sharing in the country where food and meals generally are shared among employees, family members and friends.
Often the leftover food is given to animals if there is no use anymore within the household
Some supermarkets donate their excess products to homes
Some households use bio composters to generate their own fertiliser or even biogas
Sri Lanka has seen a number of conferences and initiatives on the topic creating awareness on how to change the current situation
There is increased understanding about the food waste challenge
However we need more than that. We need to consume without overstocking and be more aware of the food we consume (its nutritious value but also its origin and carbon footprint), we need to improve supply chains to become more efficient with less food loss (not by using chemicals to preserve food but by improving the connectivity between producers and consumers, between farmers and markets), we can also diversify our food system and grow food in home gardens and public spaces, we can set up a system where more excess food of supermarkets, hotels, restaurants is given to homes/hospitals/the homeless/people in need and finally we really have to segregate food at household and organisational level to recycle it and make use of it as fertiliser or energy resource. To waste food is really not an option.
[The writer is working as consultant for sustainable development with the business sector, multilateral organisations and civil society on projects involving sustainable consumption and production (inclusive supply chains and industry development, renewable energy, consumer behaviour, waste management) and peace building (SD conflicts, social integration, resource conflicts). She is the founder of the Sustainability Hub Sri Lanka and the Colombo Fleamarket. She could be reached via sabine.samarawickrema@gmail.com.]