Today is World Consumer Rights Day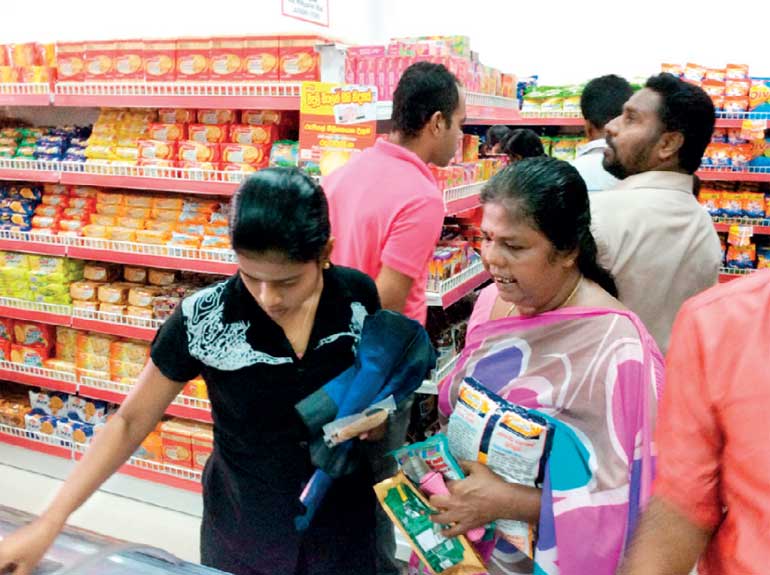 Sri Lankan consumers are challenged due to the changing policy decisions and pressure on the consumer purse
The challenge

As Sri Lanka celebrates 'Consumer Rights Day' today, we see the country challenged with the rising cost of living, changes to policy due to BOP issues of 1.8 billion dollars and the trade deficit ballooning to 8.5 billion dollars. The fact of the matter is smart marketing calls for sharper strategies during tough economic conditions.
New segments – Boomers

In this backdrop we see in Sri Lanka the market segment 'Millennials' displaying their youth with a new range of lifestyles like parties, adventure and wanting to express their ideas in reality shows of TV challenge but let's not forget that Baby Boomers have the money. The latest trend globally is that we must not call them seniors but Boomers wanting their space when it comes to consumer purchasing.

They may have been born during the post-World War II period (1946-1964) but this group has lived through unparalleled social and technological changes, and they do not see themselves as elderly. They travel often, they are not slaves to their job and they tend to have a higher disposable income says the latest research insights. They spend more time with their families and we now see many brands in the health conscious products, low fat milk powder, diet jams, new types of housing and insurance brands coming to play in this market in this market.

Boomers want to learn new skills and stay current. Given their higher disposable income, they have the capacity to put themselves in youthful situations where they can feel "sexy" and travel to exotic destinations will have their attention. Boomers do not want to hear that there is something wrong with them or have diminished capacity. They want to be improved; which is what Sri Lanka marketers need to focus on.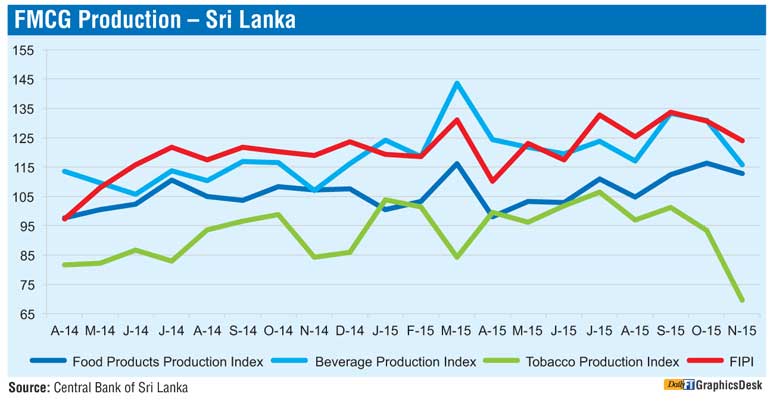 Millennials

From a pure marketing point of view Millennials on the other hand, whom many of focus our marketing efforts on, tend to have a higher share of voice among marketers as they are a more attractive target for every product. Born from 1980-1999, Millennials (also known as Generation Y) represent a sizeable number strictly from a numbers point of view though their disposable income is lower due to the focus on education, housing and increasing spend on clothes.

While Millennials are a very attractive target market from a sheer value perspective and certainly should be part of the marketing mix of a company, the fact remains that a larger share of the marketing spend is on the Baby Boomers.
Misconceptions globally

There is a misconception that Boomers spend less, have little interest in new products and technology and have brand preferences that are not likely to change. This is not true! Boomers spending is growing at a pace that leaves younger generations trailing behind.



For instance in the US, 116 million US consumers 50+ spent $2.9 trillion in 2012 – a 45% increase over the past 10 years. In fact, Boomers are among the biggest buyers of new technology, new types of food and new cars.

Boomers are wealthy. The 55+ controls more than three-fourths of America's wealth, have a median household income that is 55% greater than post-Boomers and 61% more than pre-Boomers. The US Government Consumer Expenditure Survey finds that Boomers outspend other generations by an estimated $400 billion each year on consumer goods and services.

Hence we see that this is a market that should be a major target market for marketing companies; however, research indicates that less than 7% of advertisers target this generation. Latest research reveal that Boomers are the most neglected wealthy people in the history of marketing and most companies fail to effectively reach them.
Boomer dynamics

People are living longer and 65 does not mean that the remaining years will be spent entirely on reading books and spending time with the grandchildren. This market tends be very active and continues to be actively participating in the "real world".

Boomers are online. They constitute the web's largest constituency. In 2012 Boomers (47-65) spent 27 hours online per week – two hours longer than millennial demographics. The internet is the main information source – outpacing television and print media. They also search online for news and weather, shopping, coupons, travel and discounts, food information and gaming, frequently visiting dating sites and watching videos for entertainment. One-third of Boomers described themselves as "heavy internet users".
Individuals aged 50+ own 80% of financial assets and dispose of 50% of discretionary income but received only 10% of ad messages; seniors as a consumer group are largely being ignored
Boomers see travel as a necessity spending a greater share of money on trips every year and polls rank travel at their No. 1 leisure activity
Smartphone usage: 44% of users 50+ access the internet or check email daily
Online videos: 41% of internet users 50-64 and 27% of adults 65+ report watching online videos
Social networking: 55+ engage in social networking higher than the Millennials. Strange but true.
87% of Boomers are high school graduates; more than 50% have attended college – they are smart and successful
Boomers – What they want

The most important fact is that Boomers do not see themselves as aging they put in the effort to stay physically fit; some are in better shape today than when they were in their 20s. They are very interested in adventure travel and holidays but have a stronger share for family time.

Because they do not identify with "old people", Boomers do not want to be like their parents and they relate best to younger images. Boomers are willing to pay for the luxury, expertise and convenience they are seeking.

This group is redefining ageing. Boomers grew up in the age of consumerism. Their sheer size helped define brands. They continue to be rebellious and they what they want and when they want it.

They want to:
Have fun and this includes companionship, stimulation, cultural/social experiences
Make travel purchases that are quick, easy and convenient
Experience immediate gratification
Control in designing their travel experiences; options are a necessity
Experience interactive activities. Rather than visit a museum, introduce them to living
They like to be made feel special
Associate with people like themselves; they do not identify with people older than they are
How to market to Boomers

Let me share a few insights to how a marketer should reach a Boomer:

1.Relevant messages must be used with a clear explanation

2.Virtual information must be used and not graphics. Baby Boomers can be reached through websites and Facebook.

3.Experiential opportunities. Focus on the experience and not the just product features.

4.Accurate descriptions with health tips attract them.

5.Ease in closing the sale. Brands are important but referrals, timely messaging and promotional offers help to close the sale. Boomers have spent more than 40 years digesting information and deciding what he/she wants.
What next with Boomers

Baby Boomers are turning 50 at a rate. This affluent group is among the wealthiest, best educated and most sophisticated purchasers in the marketplace and yet they are being overlooked as per latest research.

They are willing to try new brands, products, services, destinations and eager to explore what is "new". They have the money to spend and are willing to spend it if the experience will improve their health or the quality of their lives. It will be interesting to see how in a 20 million market focus on this market.
[Twice 'Marketing Achiever Award Winner' of the Chartered Institute of Marketing. Outstanding twenty year experience of serving top multinationals in the Asian region whilst in the Public sector he has served the country as the Chairman Sri Lanka exports and Sri Lanka Tourism. For five years he also worked for the United Nations (UNOPS) where a global award was secured for Sri Lanka.]