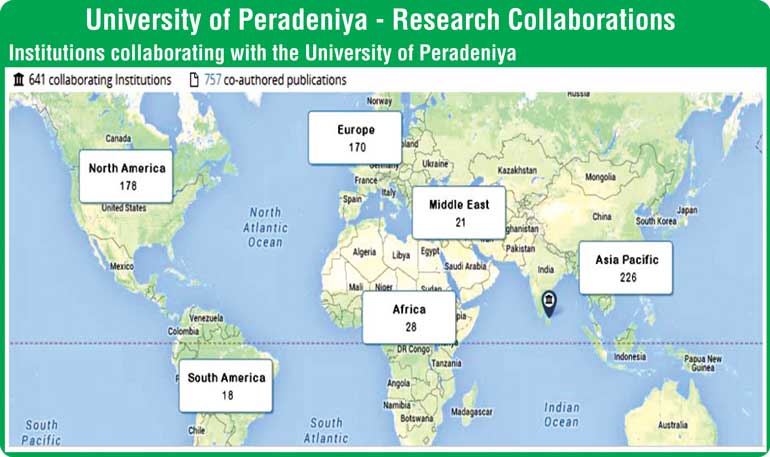 A recent post-budget meeting reminded me again how ignorant our industry captains are about what universities can do, are doing, and the importance of connectivity to them. The ignorance stretches to what courses we are teaching and the knowledge base that the graduates are having or even simply the curricula that is being delivered.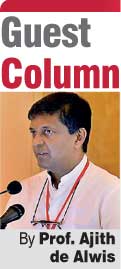 I must hasten to state that all should not get agitated over the statement but I feel that this really applicable to a majority. In another meeting, a person from the IT sector – who definitely is much wiser to the potential – said that all our investments are just preparing knowledgeable personnel for exports without really any return. In his case he was lamenting about the lack of opportunities given by the system that is in place thus resulting in brain drain. He was quick to demonstrate the losses considering the type of expenditure on a graduate. Thus, pouring money from the front end of the production system does not automatically result in a better world but one must concentrate on the exit side too. The current Budget being extremely positive on the side of science technology and research – assuming that the sentences embedded would be converted to direct actionable tasks – still appear to lack the punch to get the industry excited about the prospects. The genuine interest in working hard with incentives to develop appears to come second to the clamour for subsidies, protectionism and even permits. Universities are not right either, as these institutes do operate within their comfort zones. Consider the shown example of a university which has thriving international relationships but shows very limited local networking. This is seen to be true for all our universities.
A model for innovation

With the trade balance worsening and export performance coming down – the country recorded lower export performance for a seventh month in a row – another philosophy that is being pushed, is gaining competitive advantage via innovation and entrepreneurship. Finally it appears to be some sense is being articulated. It is really hoped that the words have been well understood. Acknowledgement today is welcome. However, a model for innovation to be emulated by the system seeking change and growth is needed. The mere adoption would not do either though it is a necessary first step. The model for innovation recommended today is the Triple Helix model of innovation.

We all appear to know why we cannot get anything done in the country and in detail too. We appear to make no genuine effort to create the change that we want by working hard at it by ourselves and through energising others too. It is impossible in my view to get all the changes to come from the members of Parliament while they are at each other from inside the well of the house. Politics and partisan behaviours abound and innovative behaviours to start the process forward are yet to materialise. Though the Prime Minster in his recent speech articulated something similar to President Kennedy's famous statement – think about what you can do for the country – the profoundness of the statement may not have had much resonance – a real pity! We will still fight for all our rights first and foremost. Even if the members did miss the point, I hope the comment was taken seriously by the population at large or at least by a few, as that is what is needed in creating change.


Aligning the three innovation actors

A quick self-check can be done by the industry. Ask yourself a simple question to determine the local situation if you are an industry captain. How many university-based concepts have you taken in and developed or how many ideas have you listened to in the last few months? How often have you persuaded the Government to support innovation through research funding or seek out ways for incentivising such funding even by yourself? How open are you towards ideas in your organisation and how much effort do you take to nurture creativity within your teams? Better still, an innovation audit can be carried out. Results may be initially a cause for concern but, handled in the right way, it may mean that you are turning around. In innovation we do not encourage people to be happy with the status quo however good the situation may be. What I have briefly demonstrated is that three of the main innovation actors do not really understand each other in our context.

If one can align the three actors – the state, universities and industry – along a common path and a goal, one could declare that more than 50% of the task is completed. It is this alignment that has been coined as Triple Helix. The concept of the Triple Helix of university-industry-government relationships was initiated in the 1990s by Henry Etzkowitz. He did develop some earlier work of few others. Triple Helix interprets the shift from a simpler and direct industry-government linkage in the industrial society to a growing triangular relationship between university-industry-government in the knowledge society. The universities also had to transform towards research and become more entrepreneurial. The concept of Triple Helix is also termed as innovation on innovation as it brings out the importance of a new partnership between public and private partnerships towards a new and a novel way of doing things. It is in that context that we should find the model interesting and important. Things need to happen here as the gloom that turns up in discussion sessions is quite disheartening. While we speak of the need for export competitiveness – the rate of decline in our exports is alarming to state the least – via innovation and entrepreneurship, the would-be practitioners of the process delivering the desired results appear to have no clue whatsoever!


Understanding the process of innovation

Of course some can take up the armchair concepts to new heights as we even hear of Quadruple Helix of innovation where the fourth actor is the citizenry. Who would want to innovate for primarily non-citizens or aliens as some prefer to name outsiders? Thus, this perhaps is an unnecessary innovation.

Our industry needs to understand the process through which it can grow. How does a firm or an industry manage the creative process for profitability? Some may be quite inward looking and it is the perception that I have of our ecosystem inhabitants by and large. If one had been outward looking, we would not be facing the situation that we are facing today – quite desperately seeking a way out and finding that the medicine prescribed though sweet is unlikely to produce quick results. Understanding the weaknesses and the critical success factors and inhibitors is a necessary first step as indicated before. Subsequently, successful innovation – be it technological or business model – is critical in realising a competitive advantage. It should be noted that the Oslo Manuel definition for innovation is quite broad and thus possibility exists for innovations without science and technology too. However, Sri Lanka needs to understand the process of innovation in its broadest sense and must start believing in an S&T-centric growth.


The need for change

Can one emphasise the need to change through a proverb attributed to the Chinese? The best time to plant a tree was 20 years ago. The second best time is now! It is no use mulling with frustration over so many missed opportunities and lost years. We really did not work together and nor did we make an effort. We were quite happy with some organic growth through simple pathways and population explosion to provide numbers. We were quite aggressive with our social policies and, as a result of public-led drives in health and education, were quite comfortably measured, quite successfully in the millennium development goal assessments, though the seeds for such successes were laid well in advance when such concepts were unheard of.

Triple Helix model calls for specific interventions too, once the role play required by the three parties is understood. Some elements of collaborations are beginning to appear. Quite a few universities do have interactive cells connecting the universities to industry.

The state, however, still has a more dynamic part to play. We are entering into the Triple Helix model under an open innovation platform; two major concepts to understand where earlier only one existed. Open innovation too is an innovation on innovation. There is the need to understand the elements necessary at interfaces and to get all parties aligned to a common goal. After the initial inertia, which is usual in any journey, I hope the exponential phase will take the economy out from the dark to the sunshine. We may be temporarily saved by the lower oil prices but unless we make use of this grace period wisely, it would be a different end that we would have to face for sure.